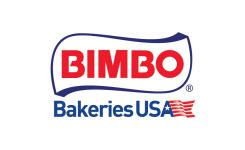 Oven Operator (1st Shift) at Bimbo Bakeries USA
Cicero, IL
Job Description
Have you ever enjoyed Arnold®, Brownberry® or Oroweat® bread? A Thomas'® English muffin or bagel? Or perhaps snacked on a Sara Lee®, Entenmann's® or Marinela® cake or donut? If the answer is yes, then you know Bimbo Bakeries USA!
Bimbo Bakeries USA is part of Grupo Bimbo, the world's largest baking company with operations in 33 countries. Bimbo Bakeries USA (BBU) employs 20,000 associates across the U.S. in bakeries, sales centers, corporate offices and on sales routes to ensure our consumers have the freshest products to feed their families at every meal. But our associates come to work for much more – the chance to feed their own lives through exciting work that offers the opportunity to make a real difference in their professional and personal lives every day.
This position will learn to operate a variety of mechanized bakery production equipment including but not limited to the Oven, Depositor, and Mallet Grease Machine. Check and ensure product specification standards are being met as required by company authorized standards while performing the tasks in a safe and efficient manner. Associate monitors cakes/muffins entering and being baked in a large commercial automated oven system. If line stops or backs up, will remove cake/muffin trays in the Depanning/Robot area. Operator will empty 'catch pans' containing cake/muffin batter/crumbs, from under line as needed. If/when there is a problem with the oven or related equipment the Oven Operator will follow what are called 'Lock-out/Tag out' procedures to turn off equipment, place a padlock(s) and a warning tag on equipment to prevent its operation until the problem has been corrected.
Key Job Responsibilities:
•         Maintains oven
•         Loading and unloading pans from production line
•         Monitor and adjust the temperature controls of the Oven
•         Monitor and adjust the temperature controls of the Cooler
•         Verify depositing weights, verify quality at oven exit
•         Ensure proper placement of product in trays
•         Record information such as down time, waste, order completions, package verification, metal detector checks, finish product scoring etc.
•         Monitor for foreign material all the time especially at change over and ensure metal detection checks 
•         Observes, maintains, and addresses issues with the depanner(s) to prevent and reduce waste
•         Performs various functions and duties following written and verbal instructions
•         Must be able to read and understand operation manuals.
•         Must adhere to all company policies including safety, environmental and food safety
•         Maintains work are and equipment to company and sanitary standards
•         Maintains Good Manufacturing Practices (GMP's) Safety and Standard Operating Procedures (SOP's)
•         Performs work and assures work in safe place and healthy manner
•         Responsible for reporting and taking any necessary action to prevent food safety and food quality problems from occurring
•         Responsible for following and enforcing procedures outlined in the Food Safety Plan and the Food Quality Plan and any other programs that support the SQF system and other 3rd party audits.
•         Conforms, demonstrates, and understands all Environmental Health & Safety (OHS) requirements
•         Participates and successfully completes all Company approved and required training, audits, etc.
•         Other duties assigned
Key Behavioral Competencies:
Competencies - To perform the job successfully, an individual should demonstrate the following competencies:
•         Problem Solving and analysis skills
•         Basic machine operation and mechanical experience
•         Must possess strong interpersonal skills to relate with all members of the team.
•         Effectively communicate any issues with Supervisors and fellow employees.
•         Good written and verbal communications skills
•         Must be able to motivate and give direction to team members
•         Demonstrate good time management skills
•         Able to communicate and make logical decisions
•         Walk the line and monitor events