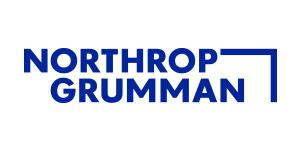 P-3 SCA NDT Technician / SCA Engineering Technician / Lake Charles at Northrop Grumman Corporation
Lake Charles, LA
Job Description
Technical Support
Areyou interested in expanding your career through experience and exposure, allwhile supporting a mission that seeks to ensure the security of our nation and itsallies? If so, then Northrop Grumman is the place for you. As a leading globalsecurity company, we provide innovative systems, products and solutions to ourcustomers worldwide. We are comprised of diverse professionals that bringdifferent perspectives and ideas, understanding that the more experiences webring to our work the more innovative we can be. As we continue to build ourworkforce we look for people that exemplify our core values, leadershipcharacteristics, and approach to innovation.
At NorthropGrumman, our employees have incredible opportunities to work on revolutionarysystems in air and space that impact people's lives around the world today, andfor generations to come. Our work preserves freedom and democracy, and advanceshuman discovery and our understanding of the universe. We look for people whohave bold new ideas, courage and a pioneering spirit to join forces to inventthe future, and have a lot of fun along the way. Our culture thrives onintellectual curiosity, cognitive diversity and bringing your whole self towork — and we have an insatiable drive to do what others think is impossible.Our employees are not only part of history, they're making history.
Northrop Grumman is seekingexperienced personnel with P-3 aircraft background to support a contingentmaintenance program with Customs and Border Protection (CBP) in Lake Charles, LA. The CBP P-3 fleet consists of Airborne Early Warning (AEW) and Long RangeTracker (LRT) high-endurance, all-weather, tactical turbo-prop aircraft. TheAEW aircraft are utilized primarily for long-range patrols along the entireU.S. border, and in source and transit zone countries. The LRT aircraft areused to intercept, track airborne and surface threats in source and transitzone countries. The P-3 aircraft are equipped with state-of-the-art, highlysophisticated sensor equipment, i.e., radar, electro-optical and infrared(EO/IR) detecting systems.


Northrop Grumman has an opening for anAircraft NDT Technicianto perform calibrations, Nondestructive Tests, and evaluations for acceptanceor rejection determinations according to written instructions and recordresults.

NDTtechnicians, also known asnondestructive testing technicians, utilize a variety of technologies toinspect products and materials for structural flaws. This can include a widerange of techniques, including radiography,ultrasound, current testing, and permeability testing. The six most frequently used NDT methods are,,,,, and.

The technician should be qualifiedto set up andcalibrate equipment and to interpret and evaluate results with respect toapplicable codes, standards, and specifications. Technician must be thoroughly familiar with the scope andlimitations of the method of NDT being used.Technicians organize and report results of NDT.
RESPONSIBILITIES
Set up and calibrate nondestructive testingequipment.

Conduct tests to ensure quality or detectdiscontinuities (defects) using NDT methods of inspection.

Establish techniques for proper examination ofobjects under inspection, ensuring strict adherence to safety regulations.

Apply testing criteria in accordance withapplicable specifications or standards and evaluate results.

Interpret radiographs, cathode ray tube (CRT)or digital readouts, conductivity meters and visual indicators.

Organize and report test results.

Perform specialized inspections.

Perform other job related tasks as assigned bymanagement.

Interface daily with supervisors about workpriorities and progress of projects.

Actively participate in program planning andstrategy sessions.

Actively participate in client safetyinitiatives, incident investigations, etc.

May, at times work at heights.