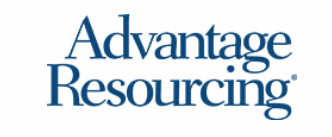 Packaging Machine Operator at Advantage Resourcing
Somerset, NJ 08873
Cook- 2nd Shift (3pm – 11PM)
Job Location: Somerset - Somerset, NJ
Position Type: Full Time
JOB OVERVIEW
Prepares product for forming; includes batch, colors, flavors, vitamins, etc.
DUTIES AND RESPONSIBILITIES
Observe gauges, dials, and product characteristics, and adjust controls to maintain appropriate temperature, pressure, and flow of ingredients
Tend or operate and control equipment
Report food safety and quality issues to Plant management and SQFP
Follow PIM Brands GMP rules
Monitor fellow employees for adherence to GMP's.
Record production and test data, such as processing steps, temperature and steam readings, cooking time, batches processed, and test results
Responsibility to keep proprietary information confidential such as recipes, formulas, batch records, etc.
Listen for malfunction alarms, and shut down equipment and notify supervisors when necessary
Set temperature, pressure, and time controls, and start conveyers, machines, or pumps
Turn valves or start pumps to add ingredients or drain products from equipment and to transfer products for storage, cooling, or further processing
Clean, wash, and sanitize equipment and cooking area, using water hoses, cleaning or sanitizing solutions, or rinses
Measure or weigh ingredients, using scales or measuring containers
Tend or operate and control equipment such as kettles, cookers, vats and tanks, and boilers, to cook ingredients or prepare products for further processing
Collect and examine product samples during production to test them for quality, color, content, consistency, viscosity, acidity, or specific gravity
Input data, recipes, or formulas to determine cooking times and temperatures, and ingredient specifications
Pour, dump, or load prescribed quantities of ingredients or products into cooking equipment, manually or using a hoist
Monitor product flow
Activate agitators and paddles to mix or stir ingredients, stopping machines when ingredients are thoroughly mixed
Operate auxiliary machines and equipment
Operates process within specified processing parameters designed to meet customer specifications.
Operates within given SOP parameters that ensure desired food quality results
Operates at desired production rates
Ensures that Operation complies with GMP and HAACP guidelines to ensure food safety and meets customer specifications
Ensures that facility operates within given SOP parameters that ensure desired food quality results
Ensures that the facility operates at desired production rates
Ability to work additional hours as needed
PHYSICAL DEMANDS/ ESSENTIAL JOB FUNCTIONS
Standing, walking, sitting, bending, reaching, kneeling and crouching. Manual dexterity of hands and fingers to handle or feel objects, tools and controls. Lifting and moving of objects weighing at least 15 lbs. Reasonable accommodations will be evaluated and considered to enable an individual to perform the essential job functions.
WORK ENVIRONMENT
Job will generally be performed in the manufacturing plant. When on the plant floor it is representative of a large, busy manufacturing operation. Noisy, active, objects on the floor, constant movement and traffic flow of motorized equipment. Hair net, beard net, assigned work uniform, protective eye wear and gloves are among the GMP required apparel that must be worn, if indicated, on the plant floor.
Qualifications
EDUCATION, EXPERIENCE AND TRAINING
High School education or equivalent is strongly preferred
Basic math and computer skills are preferred
Willing to be trained
Ability to read, speak, and write English is required