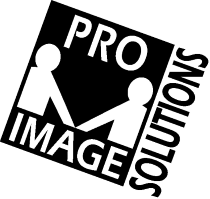 Packaging Maintenance Mechanic at Impact Employment Solutions of Florida, LLC dba Pro Image Solutions
Orlando, FL 32822
A company in Orlando is looking for packaging maintenance mechanics to start asap!


2nd Shift: 4pm - 3am Must be able to work overtime, may include some weekends

Temp to Hire

Send Resume To:

Ingrid@proimagesolutions.com




Position

Title:

Packaging Maintenance Mechanic

 
 

Department:

Maintenance

Supersedes:

New

Reports To:

Maintenance Supervisor

 

 

 

Position Purpose and Objectives

Under direction of Supervisor and/or Department Manager, performs line set-ups, changeovers, and makes mechanical, electric repair of liquid, topical, powder filling and packaging equipment. Performs assigned preventive maintenance work orders and fills out documentation to ensure work performed, dates, time and parts used are recorded in the CMMS.

 

 

Essential Job Functions

 

-        Follows all company and OSHA safety rules and regulations to repairs and maintains, in accordance with diagrams, sketches, operation manuals, and manufacturer's specifications, machinery and mechanical equipment, such as conveyor systems, and production machines and equipment, using hand tools, power tools, and precision-measuring and testing instruments.

-        Visually observes mechanical devices in operation and listens to their sounds to locate causes of trouble.

-        Examines form and texture of parts to detect imperfections.

-        Inspects used parts to determine changes in dimensional requirements, using rules, calipers, micrometers, and other measuring instruments.

-        Adjusts functional parts of production machinery.

-        Repairs or replaces defective parts, using hand tools and power tools.

-        Installs special functional and structural parts in devices, using hand tools.

-        Start devices to test their performance.

-        Lubricates and cleans parts.

-        May set up and operate drill press, grinder, and other metalworking tools to make and repair parts.

-        May repair electrical equipment.

-        Troubleshoot equipment problems and perform immediate repairs and preventative maintenance on equipment.

-        Overhaul and install new equipment.

-        Rebuild and fabricate parts.

-        Perform facility maintenance and maintain clean and safe work area.

-        Generate parts request to ensure adequate inventory.

-        Complete work orders as assigned.

-        Perform equipment changeovers and production line set-ups.

 

Knowledge, Skills, and Abilities Required

 

-        Ability to speak, read, and writes English.

-        Ability to do basic math.

-        Has working knowledge of liquid filling/capping/labeling equipment.

-        Ability to stand for long periods of time.

-        Has fundamental understanding of mechanical and electrical systems.

-        Can use a multi-meter to test for resistance and various voltages.

-        Can diagnose and repair pneumatic system components.

-        Can diagnose and repair hydraulic system components.

-        Can use hand tools to perform repairs to machinery.

-        Can use basic power tools and shop equipment such as drill press, and band saw.

 

Supervisory Responsibility

 

-        None.

 

Working Conditions

 

-        Interacts with Supervisor of Mechanics for daily assignments, provides support as required by line leaders, quality control, and production supervisors and other management. Inside and outside of air conditioned areas.

-        Requires lifting up to 50 lbs, standing, bending, climbing ladders, working in man lifts and fork lift cage.

 

Minimum Qualifications

 

-        Minimum 3 years experience in a high-speed packaging environment.

-        Can apply technical knowledge in real world applications.

-        Good communication skills.

-        Can work with minimal supervision both individually and in a team environment.

-        Able to work additional hours on short notice to accomplish company production goals when needed.

 

Success Factors

 

-        Self-Motivated, works well under stressful conditions, works well with diverse teams. Displays a positive attitude and a strong desire to learn.

-        First and Second shift flexibility.

 
$19.00 - $24.00 /hour
Starting at $19.00 Based On Experience