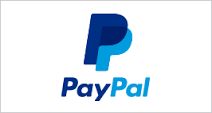 Paid Media Manager at PayPal
Los Angeles, CA
Fueled by a fundamental belief that having access to financial services creates opportunity, PayPal (NASDAQ: PYPL) is committed to democratizing financial services and empowering people and businesses to join and thrive in the global economy. Our open digital payments platform gives PayPal's 305 million active account holders the confidence to connect and transact in new and powerful ways, whether they are online, on a mobile device, in an app, or in person. Through a combination of technological innovation and strategic partnerships, PayPal creates better ways to manage and move money, and offers choice and flexibility when sending payments, paying or getting paid. Available in more than 200 markets around the world, the PayPal platform, including Braintree, Venmo and Xoom enables consumers and merchants to receive money in more than 100 currencies, withdraw funds in 56 currencies and hold balances in their PayPal accounts in 25 currencies.

About the team:


As a member of our team, you will make data-informed, strategic decisions through various paid social channels. We're a team of creative and eager problem solvers driven by the goal of growing our user base. We enjoy working with others that are curious and love thinking, making and solving problems in creative ways.


About the Role:


We are looking for a Paid Media Manager to join Honey's marketing team. The ideal candidate is a data-informed, strategic thinker who has the intuition & desire to find the truth in the numbers. You are hungry and eager to learn and will never be satisfied with the status quo. You'll let the data tell the story and surface actionable insights.


What You'll Do:


As a Paid Media Manager at Honey, you will:


Media Strategy & Execution


+ Work in tandem with team members to manage paid social campaigns, with a particular focus on Facebook.

+ Leverage data insights for optimization opportunities and implement strategic bid adjustments to improve channel CAC.

+ Can handle robust initiatives from beginning to end & identify capabilities needed to deliver on initiatives.


Creative Strategy


+ Perform creative research and can understand the characteristics of a high performing ad.

+ Generate insights, ideas, and strategies that support the creative team to develop ads.


Measurement & Reporting


+ Define and report key metrics to monitor user experience and digital marketing effectiveness including ROI.

+ Own the aggregation of data across the various social channels.

+ Be the point person for launch dates, reporting and creative assets.

+ Perform analysis across various aspects of each channel.

+ Identifies oddities in performance & develops working theories and solutions for them.


About You:


+ 5+ years experience managing user acquisition campaigns

+ Advanced level Excel skills, including, but not limited to, knowledge of V-lookup, pivot tables, and other time-saving formulas

+ Familiarity with Google Analytics, link tracking, conversion pixels/tags, and online attribution concepts

+ Effective time management, analytical, and organizational skills

+ Experience with social platforms (Facebook, Twitter, Instagram, etc)

+ A self-starter with strong work ethic – goes the extra mile without being asked

+ Thrives in a fast-paced entrepreneurial environment

+ Bachelor's degree in Marketing, Finance, Mathematics, or a related field


At Honey, we are committed to building a diverse and inclusive company. We seek to create a culture where everyone can belong because we believe that people do their best work when they can show up every day as their authentic selves. We welcome people of different backgrounds, experiences, abilities, and perspectives.


We're a purpose-driven company whose beliefs are the foundation for how we conduct business every day. We hold ourselves to our One Team Behaviors which demand that we hold the highest ethical standards, to empower an open and diverse workplace, and strive to treat everyone who is touched by our business with dignity and respect. Our employees challenge the status quo, ask questions, and find solutions. We want to break down barriers to financial empowerment. Join us as we change the way the world defines financial freedom.PayPal provides equal employment opportunity (EEO) to all persons regardless of age, color, national origin, citizenship status, physical or mental disability, race, religion, creed, gender, sex, pregnancy, sexual orientation, gender identity and/or expression, genetic information, marital status, status with regard to public assistance, veteran status, or any other characteristic protected by federal, state or local law. In addition, PayPal will provide reasonable accommodations for qualified individuals with disabilities. If you are unable to submit an application because of incompatible assistive technology or a disability, please contact us at paypalglobaltalentacquisition@paypal.com.