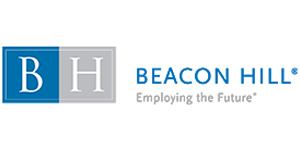 Paralegal at Beacon Hill Staffing Group
Dallas, TX
Beacon Hill Legal is currently working with several National, Regional and Local Law Firms in their search for a Litigation Paralegal.
We are currently staffing for temporary, temp-to-hire and direct-hire openings.
All positions require a minimum of three years' experience working as a Litigation Paralegal in a law firm.
Some positions require a Bachelor's Degree, while others only require a Paralegal Certificate.
Practice areas we are looking for include, but are not limited to: Commercial Litigation, Medical Malpractice, Personal Injury, Civil Litigation, Appellate, Fidelity & Surety, Intellectual Property, Insurance Defense, Banking, Trial, etc.
Plaintiff's and Defense-side Paralegals are welcome to apply.
In addition, we have opportunities available on a contract basis for a Contracts Paralegal as well as direct-hire opportunities for Commercial Real Estate Paralegals.
If you are not already registered with Beacon Hill Legal, you should be!
We look forward to finding you your next dream job!
Follow BeaconHillLegal on Twitter!

Beacon Hill is an Equal Opportunity Employer that values the strength diversity brings to the workplace. Individuals with Disabilities and Protected Veterans are encouraged to apply.

Company Profile:

Founded by industry leaders to set a new standard in search, career placement and flexible staffing, we deliver coordinated staffing solutions with unparalleled service, a commitment to project completion and success and a passion for innovation, creativity and continuous improvement.

Our niche brands provide direct hire, executive search, temporary staffing, contract consulting and temp/contract-to-hire solutions to emerging growth companies and the Fortune 500 across market sectors, career specialties/disciplines and industries. Over time, office locations, specialty practice areas and service offerings will be added to address ever changing constituent needs.

Learn more about Beacon Hill Staffing Group and our specialty divisions, Beacon Hill Associates, Beacon Hill Financial, Beacon Hill HR, Beacon Hill Legal, Beacon Hill Pharma and Beacon Hill Technologies by visiting www.beaconhillstaffing.com.

We look forward to working with you.

Beacon Hill. Employing the Future (TM)