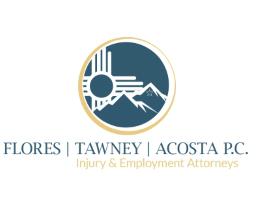 Paralegal/Legal Assistant at Flores, Tawney & Acosta PC
EL PASO, TX 79902
Flores Tawney & Acosta, PC, a personal injury law firm in El Paso, Las Cruces and Carlsbad, is seeking a qualified paralegal/legal assistant for a permanent, full-time position in our El Paso office. The position requires an experienced and accomplished person with excellent communication and writing skills in both English and Spanish as well as extensive knowledge of Microsoft Office software. Interested candidates must have proven experience as a paralegal/legal assistant; familiarity with legal procedures, protocols and court system; knowledge of day-to-day operations of a legal office; ability to handle multiple tasks; have a professional appearance and manner; and possess strong administrative and organizational skills with attention to detail and type 65+ words per minute.
Responsibilities
Provide administrative support to lawyer and enhance office effectiveness.
Handle communication with clients, witnesses, court clerks, legal counsel and their staff.
Administrative support in trials by preparing and organizing exhibits, assisting with other tasks as needed and attending trial.
Conduct investigations and statistical/documentary research for cases.
Locate and develop case relevant information.
Type up and file legal documents such as pleadings, motions, affidavits, responses and correspondence.
Answer and direct phone calls.
Manage time efficiently.
Monitor deadlines and maintain lawyer calendars.
Interested applicants are asked to provide a resume outlining their experience and work history in the legal field along with a short description as to why the applicant believes he/she is a good candidate for this position and salary requirements.
40,553.00 - 55,962.00 /year
Paralegal / Legal Assistant
What is this?