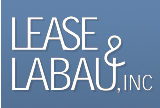 Paralegal Manager at Lease & LaBau
New York, NY 10177
Lease & LaBau, Inc. is your one source for legal recruiting. For the past twenty-nine years, we have specialized in the placement of professionals in the legal workplace. Please visit our website at www.leaselabau.com.
As of January 24th, a terrific law firm seeks a Corporate Paralegal Manager to oversee a team of professionals while also handling paralegal responsibilities. This position will involve:
Monitoring workflow, distributing assignments, and ensuring the successful completion of all tasks within the Corporate Practice.
Assisting with recruitment efforts and personnel management, including conducting performance reviews, identifying training needs, and resolving any issues that arise.
Implementing policies and best practices for the department.
Supporting attorneys with a variety of transactional matters, including conducting blue sky filings, assisting with entity formation, and communicating with clients.
Working with firm leadership to identify ways to enhance the firm's paralegal services.
Required Skills:
8+ years of Corporate Paralegal experience, including 3+ years at a leadership or supervisory level
Extensive knowledge of corporate matters
Exceptional communication skills and an ability to lead by example
Strong project management, organizational, and time management skills
Proficiency with Microsoft Office Suite and various research databases
Resumes may be submitted in confidence to christina@leaselabau.com
$125,000.00 - $160,000.00 /year