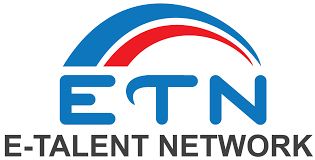 Paralegal at E-Talent Network
Trenton, NJ 08611
Job Title: Paralegal
Location: Trenton, NJ,08611
Duration: Contract
Job Description:
Assists in researching legal areas of concern to members for the legal staff.
Conducts independent research into legal areas of concern regarding own work and preparation.
Assists in the drafting of memoranda communicating discussion of legal topics, and the review and consideration of issues relating to the work of the legal section
including memorialization of legal research.
Assists in the preparation of formal correspondence to agencies, courts, legislators, and others with whom the employing agency must correspond, involving legal points of interest and matters in issue.
Assists in the preparation of formal correspondence in response to citizen inquiries and other similar matters.
Assists in the preparation of formal pleadings in the nature of complaints, answers, motions, interrogatories, and other appropriate documents for utilization in proceedings before courts and agencies.
Conducts reviews of cited legal decisions in order to determine their precedential value.
Conducts proofreading of legal documents.
Organizes and maintains information related to the function of the legal section in order to ensure ready accessibility to such information, and retrieves such nformation upon request.
Assists in the instruction and guidance of clerical support personnel when directly related to the legal functions being performed.
Will be required to learn to utilize various types of electronic and/or manual recording and computerized information system used by the agency, office, or related units.
Required Qualifications:
Graduation from an accredited college or university with an Associate's degree as a Legal Assistant or in Paralegal Studies or, an Associate or Bachelor's Degree and a Certificate of Proficiency in Paralegal Studies.
NOTE: A Juris Doctorate (JD) degree may be substituted for the above education.
NOTE: Rule 1:20-20(a) prohibits attorneys that have been disbarred, resigned with prejudice, transferred to disability- inactive status, or under suspension from the practice of law in this or any other jurisdiction from being employed as paralegals/legal assistants in the state of New Jersey.
Appointee will be required to possess a driver's license valid in New Jersey only if the operation of a vehicle, rather than employee mobility, is necessary to perform the essential duties of the position.
Required Experience:
Two (2) years of experience as a paralegal in a law firm, legal tribunal, or legal department in a public or private entity whose primary function is the research, enactment, enforcement, or litigation of legal matters.
Required Skills:
Knowledge of fundamental legal principles and concepts.
Knowledge of legal publications and periodicals, and the procedures for extracting information contained therein.
Ability to interpret and apply New Jersey Statutes and Regulations.
Ability to communicate ideas in written form in a clear, concise, and accurate manner.
Ability to understand the complexities and uses of pertinent and evidentiary laws, rules, and regulations.
Ability to prepare correspondence as required in the course of official duties.
Ability to prepare technically sound, accurate, and informative statistical reports, and other reports containing findings, conclusions, and recommendations.
Ability to establish and maintain records and files.
Ability to learn to utilize various types of electronic and/or manual recording and information systems used by the agency, office, or related units.
Ability to read, write, speak, understand, or communicate in English sufficiently to perform the duties of this position.
American Sign Language or Braille may also be considered as acceptable forms of communication.
Persons with mental or physical disabilities are eligible as long as they can perform essential functions of the job with or without reasonable accommodation. If the accommodation cannot be made because it would cause the employer undue hardship, such persons may not be eligible.
Under limited supervision, performs the research of laws, rules and regulations, the investigation of facts, and the preparation of documents used in briefs, pleadings, appeals, and other legal actions; does related work.
About our Company: -
E-Talent Network is responsible for carrying out the recruitment process and is a service provider for 22nd Century Technologies.

22nd Century Technologies is a business enterprise that supports demanding staffing programs for Corporations and State and Local Government Agencies. Its journey began in 1997 by supporting large Federal contracts which nudged us in the direction of creating large candidate pools across the country. Over the last 20 years, we have built a strong business model that is carefully constructed to deliver on multiple facets. We have proven past performance of providing services that exceed our clients' expectations. Today 22nd Century technologies supports clients in all 50 states and has grown to be a company that is trusted and sought for providing a complex mix of workforce solutions. With a firm grip on the entire spectrum of staffing solutions, we have placed more than 500,000 skilled resources and delivered 15 million+ man-hours.
"22nd Century Technologies is an Equal Opportunity Employer" and "US Citizens & all other parties authorized to work in the US are encouraged to apply."

E-Talent Network is proud to service TSCTI recruitment needs with Our Global Delivery model with 110 recruiters, data miners and research analysts working across multiple time zones is backed by an internal database of 2.4 million resources across all major industries.