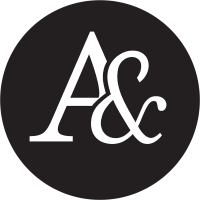 Paralegal at Law Offices of Michele D. Allen, LLC
WILMINGTON, DE 19805
Allen & Associates, the preeminent labor and employment law firm in Delaware, is currently searching for an experienced Employment Litigation Paralegal in our Wilmington, Delaware office. This person will support members of the firm's Labor and Employment Practice.
Essential Duties and Responsibilities:
Initial review of case to assist attorneys' evaluation. Draft case chronologies, answers and other pleadings; oversee receipt and intake of client documents.
Coordinate the written and documentary discovery process. Draft discovery requests and responses for attorney review, coordinate production of documentary responses, review sufficiency of written and documentary responses. Attend document production, interact with client to obtain pertinent documents.
Coordinate and handle deposition process. Coordinate and schedule lay and expert depositions, draft deposition outlines and select potential exhibits for attorney review, select relevant material for expert review, attend depositions, summarize transcripts. Prepare and serve subpoenas; arrange for court reporters/video technicians.
Assist in factual investigations. Assist in or coordinate with investigators witnesses searches, interview clients, employees, or third-party witnesses, conduct public records searches, review and summarize employment and medical records for attorney review.
Coordinate and assist in trial preparation. Coordinate compilation of trial binders, trial exhibits, demonstrative exhibits, coordinate arrangements for equipment and use of offsite trial facilities; assist with preparation of motions in limine, jury instructions, witness and exhibit lists; draft direct and cross examinations; assist with jury selection, operate trial preservation software, and attend trial.
Perform basic legal research, utilizing library books, on line research tools and internet, cite checking and shepardizing.
Other duties as assigned.
Required Qualifications:
Must have a minimum of 2 years of experience as a paralegal in a law firm or corporate law department and possess a solid understanding of litigation issues and process.
BA/BS degree or a certificate from an accredited paralegal program in addition to five years of experience in a law firm or corporate law environment.
Labor and employment law experience a plus.
Proficient with Microsoft 2010 applications (Word, Excel and Outlook).
Ability to organize and prioritize workload and anticipate what needs to be done.
Outstanding written and verbal communications, ability to professionally interact with clients, attorneys and staff.
Ability to work overtime if required.
About Us
Allen & Associates is recognized as the preeminent firm for Labor & Employment Law in Delaware, primarily focused on Labor & Employment, Civil Litigation, Legal Advice and Counseling to Employers, Employees and Health Care Professionals. The Firm's founder Michele D. Allen has been recognized by Super Lawyers Magazine as a Top Rated Labor & Employment Attorney and by Delaware Today Magazine as a Top Lawyer in the area of Labor and Employment Law.
Job Type: Full-time
Experience:
litigation: 2 year (Preferred)
Paralegal: 2 year (Preferred)
Benefits offered:
Paid time off
Health insurance
Healthcare spending or reimbursement accounts such as HSAs or FSAs
Retirement benefits or accounts