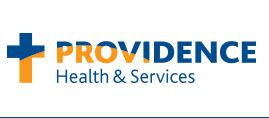 Parent Coach I Welcome Baby at Providence Health & Services
Mission Hills, CA
Parent Coach I Welcome Baby
Job Number: 279303
Schedule: On Call
Shift: Day
Job Category: Education
Location: California-Mission Hills
Providence is calling a Parent Coach I Welcome Baby  (Per-Diem/Day Shift) to Providence Holy Cross Medical Center in Mission Hills, CA.
Please upload current resume 
We are seeking a Parent Coach I Welcome Baby  who will conduct Welcome Baby Program prenatal and postpartum visits in the homes of enrolled clients to provide education, support, and resources.  Parent Coaches are responsible for supporting families and providing primary parent education in the areas of breastfeeding and child development.  Parent Coaches will refer families to community-based supports as appropriate.
In this position you will:
Establish relationships with home visitation families that are based on trust.
Establish relationships with community clinics and providers based on mutual respect.
Educate families about the home visit program and what to expect over the course of the program.
Assess and builds on family's strengths.
Assess family's need for referrals and resources and provide them with written information.
Follow up with families regarding linkage to referrals; Assist as necessary when barriers present.
Help families prepare for newborn, labor, breastfeeding, and home safety prior to birth.
Promote exclusive breastfeeding at prenatal and post partum visits; Help mother with breastfeeding difficulties by providing resources and support.
After birth of baby, provide education regarding attachment, breastfeeding, immunizations, early learning, literacy, healthy development, cues, and developmental milestones.
Check immunization records to assure baby is getting shots on schedule.
Provide families with information regarding Best Start activities and resources.
Stress importance of prenatal care, post partum follow up, and well baby appointments.
Assess home for safety and security; provide education and supplies as appropriate.
Participate in data collection and evaluation as determined by First 5 LA.
Follow up on insurance enrollment application and acceptance; Provide technical assistance when the need presents.
Document home visits and phone calls per policy.
Obtain consent per First 5 and Providence policy.
Conduct Ages and Stages Questionnaire screening and provide referrals if needed.
Attend monthly staff meetings to obtain feedback on program updates, needs, challenges, and outcomes.
Required qualifications for this position include:
Maintain California driver's license and automobile insurance.
Lactation educator, lactation counselor, or International Board Certified Lactation Consultant (IBCLC) required within six months of hire.
Experience working with families from diverse age, cultural, and ethnic backgrounds.
Experience in making home visits to low-income families.
Excellent interpersonal skills including empathy, warmth, and the ability to establish ongoing supportive relationships with an ethnically diverse population.
Ability to adhere to all program guidelines, policies and protocols and actively work toward achieving the goals of the program.
Ability to function as a member of an interdisciplinary team and work closely with all program staff to provide a continuum of services.
Ability to promote bonding and attachment between infant-primary caregiver.
Ability to assess families across a broad spectrum of areas, recognizing professional boundaries and the need for consultation from other disciplines.
Knowledgeable about local community resources and able to refer families to appropriate agencies.
Knowledge of normal fetal, infant, and toddler development; prenatal and child health requirements; and early childhood education best practices.
Familiarity with the effects of domestic violence and parental alcohol /other drug abuse on family health, parenting, and general functioning.
Ability to coordinate multiple and varied details and prioritize duties.
Skill in organizing and maintaining accurate records.
Skill in writing to articulate concepts and ideas in notes and reports.
Preferred qualifications for this position include:
Bachelor's Degree in Child Development, Social Work, Psychology, Human Development, or a related field.
Child Development Associate (CDA) certification 
Bilingual English/Spanish 
About the hospital you will serve.
Nationally recognized for clinical excellence and trauma care, Providence Holy Cross Medical Center is a 377-bed, level II trauma center in Mission Hills, California. We are the only Magnet®Designated Hospital in the San Fernando Valley. Providence Holy Cross also has been recognized this year by the Los Angeles Business Journal as one of the best places to work in Los Angeles. As our reputation for excellence grows, so does our facility. We have recently expanded our medical center with the addition of a new 138-bed patient care wing. This expansion has made Providence Holy Cross Medical Center one of the largest hospitals serving the San Fernando and Santa Clarita valleys.
Our Mission As expressions of God's healing love, witnessed through the ministry of Jesus, we are steadfast in serving all, especially those who are poor and vulnerable.
About Us Providence is a comprehensive not-for-profit network of hospitals, care centers, health plans, physicians, clinics, home health care and services continuing a more than 100-year tradition of serving the poor and vulnerable.Providence is proud to be an Equal Opportunity Employer. Providence does not discriminate on the basis of race, color, gender, disability, veteran, military status, religion, age, creed, national origin, sexual identity or expression,sexual orientation, marital status, genetic information, or any other basis prohibited by local, state, or federal law.