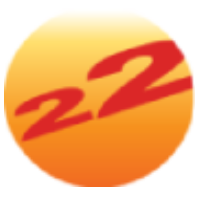 Park Seasonal from 22nd Century Technologies
Sturtevant, WI 53177
Job Title: Park Seasonal
Location: Sturtevant WI 53177
Duration: Temporary (May - August)

Job Description:

To collect entrance fees at the park entrance gate as well as boat launch fees in envelopes.
To perform manual labor assisting in the maintenance of parks.
To operate several types of park machinery and equipment.
Available to work any day of the week, 7 a.m. and 7 p.m., including weekends and holidays, seven (7) days per week
Roles & Responsibilities:
Collect park entrance fees, make change and balance daily receipts
Provide information to the public regarding park rules, park events and boat launch fees
Maintain a working relationship with co-workers, Manager and the public
Maintain landscape using rotary, riding and other lawn care equipment
Maintain restroom facilities in a clean and sanitary condition and stock facilities as needed
Paint and/or stain structures, buildings and equipment
Remove garbage, litter and debris from the parks
Perform basic landscape and lawn care duties of planting trees, shrubs, grass seed, etc
Prepare parks for picnics, camping and sport use
Perform routine maintenance duties on public works equipment
Drive and operate light duty trucks or other public works vehicles
Assist in construction and repair of buildings, structures, picnic tables, etc
Collect fees where applicable, complete paperwork timely and accurately
Other duties as assigned.
Receives supervision from the Park Managers
Required Qualification:
Valid Wisconsin Driver's License
Required Experience:

Experience working with the public
Required Skills:
Ability to communicate effectively both orally and in writing
Ability to follow oral and written instructions
Ability to perform basic mathematics and change money
Ability to establish and maintain a working relationship with co-workers and the public
Ability to perform moderately heavy manual labor
Ability to drive a standard or automatic transmission vehicle
Ability to perform equipment routine maintenance and fueling
Ability to perform work under varying climate conditions and to perform physical tasks
About our Company: -

22nd Century Technologies is a business enterprise that supports demanding staffing programs for Corporations and State and Local Government Agencies. Its journey began in 1997 by supporting large Federal contracts which nudged us in the direction of creating large candidate pools across the country. Over the last 20 years, we have built a strong business model that is carefully constructed to deliver on multiple facets. We have proven past performance of providing services that exceed our clients' expectations. Today 22nd Century technologies supports clients in all 50 states and has grown to be a company that is trusted and sought for providing a complex mix of workforce solutions. With a firm grip on the entire spectrum of staffing solutions, we have placed more than 500,000 skilled resources and delivered 15 million+ man-hours.
"22nd Century Technologies is an Equal Opportunity Employer" and "US Citizens & all other parties authorized to work in the US are encouraged to apply."