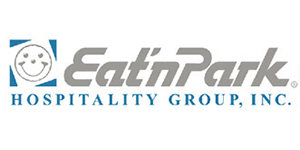 Parkhurst - Director of Catering at Eat 'n Park Hospitality Group, Inc.
Biddeford, ME 04005
JOB SUMMARY
The director of catering is responsible for all catered functions from origination to execution. This position develops catering systems conducive to growth, innovation and excellence in customer service and has the ability to use high levels of creativity in event planning and execution.  The director of catering works on a consistent basis with sales personnel to generate new business and plans menus in accordance with customer expectations and budget.  This position coordinates the smooth execution of all catered events by serving as the principal contact, manager, and cost control and collection agent.  This individual is responsible for department cash handling and verification of all sales and proper reporting for all interested parties and is also responsible for handling customer complaints and rectifying problem situations.  Performs related duties as assigned.
Qualifications:
Two or more years of experience in hospitality industry, preferably in high volume catering.
Strong planning and organizing skills to consistently meet deadlines.
Creative and innovative event presentation skills.
Strong leadership, communication, and team management skills.
Proficient in Microsoft software programs.
Associate's Degree in Hotel and Restaurant Management or related field preferred, or equivalent related job experience.