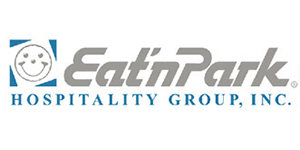 Parkhurst - Manager of Resident Dining Operations at Eat 'n Park Hospitality Group, Inc.
Westerville, OH 43081
**This position would be responsible for board planning**
As part of the campus dining management team, the manager of resident dining operations supports the director or general manager by performing managerial duties to oversee all resident dining operations and ensure that Parkhurst standards of quality, service and cleanliness are being met. This position assumes responsibility for adhering to budget parameters, sanitation, safety, regulatory compliance, preparation and service of food, and may assist with staffing. This position assists in maintaining established costs and quality standards to ensure superior service and quality. The manager may interview, orient, train and schedule new hourly team members and ensures that standards and systems are followed on a regular and consistent basis. May participate in the planning and execution of special events. Performs related duties as assigned.
Qualifications:
One or more years progressive work experience in food service management.
Ability to organize workloads and meet time deadlines.
Strong interpersonal, communication, leadership, and management skills.
Experienced in Microsoft Office programs.
Basic skills in math and financial management highly desirable.
Associate's Degree in Culinary, Hotel and Restaurant Management, or related field preferred or equivalent job-related experience.