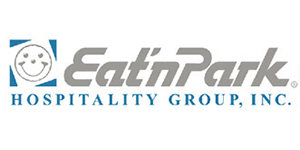 Parkhurst - Marketing Manager UNE at Eat 'n Park Hospitality Group, Inc.
Biddeford, ME 04005
Job Summary
This position is responsible for managing the day-to-day marketing activities within the contract dining location of the University of New England while supporting operating managers and chefs. These responsibilities include but are not limited to implementation and support of the Parkhurst Dining corporate marketing brand, social media management, marketing plan creation and implementation, as well as development and execution of marketing promotions that strengthen and drive sales and reach related business goals.
The Marketing Manager position reports directly to the Senior General Manager and indirectly reports to the CSC Director of Marketing for Parkhurst Dining.
Summary of essential job functions
Develop creative programs and design concepts that apply strategic thinking and meet corporate as well as client business objectives.
Establish and maintain professional relationships with onsite brand support departments, student organizations, as well as partnering clients.
Act as Brand Ambassador throughout all marketing efforts and maintain brand standards through effective collateral materials.
Creates and helps execute innovative marketing campaigns tied to site sales growth and improve profit margins and market share.
Manages Interactive Marketing programs and campaigns for effectiveness.
Understanding of a marketing budget as well as marketing's impact to the bottom line of the organization.
Establishes return on investment on marketing and creative programs and works to improve efficiency of marketing budget and spend.
Development and execution of meal plan campaigns to target market groups
Assist in special projects as assigned
Minimum Requirements
Bachelor's Degree in marketing, Communications, Hotel, Restaurant and Institutions Management or related field.
Minimum 3 to 5 years of experience in corporate or retail marketing
Excellent oral and written communication skills
Ability to manage complex projects and work within short timelines
Must be a self-starter who has strong time management and multi-tasking skills
Must possess the ability to work under tight deadlines and work longer hours to meet deadlines as necessary
Good working knowledge of MS Word, Excel and PowerPoint
Intermediate skill level in Adobe Creative Suite a plus.
Knowledge of food service industry a plus.
Occasional overnight travel required.
The above statements are intended to describe the general nature and level of work being performed by people assigned to this classification. All personnel may be required to perform duties outside of their normal responsibilities from time to time, as needed.