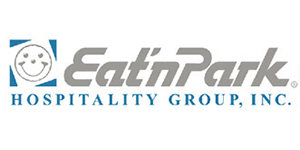 Parkhurst - Senior General Manager at Eat 'n Park Hospitality Group, Inc.
Biddeford, ME 04005
JOB SUMMARY
The senior general manager is the senior leader of the dining service department who is responsible for planning, organizing, directing and overseeing all activities and systems of a department whose managed volume is between 5 - 9 million dollars annually.  The senior general manager ensures that Parkhurst standards of quality, service and cleanliness are being met.  The senior general manager is responsible for budget development and compliance, sanitation, safety, regulatory compliance, menu development, preparation and service of food and department staffing.  This leader functions as the key liaison with client and other facility departments and is expected to make changes as needed to improve services, increase efficiency, manage costs and meet client requirements.  This position monitors the dining operations to ensure exceptional culinary experiences for customers, clients and guests.  The senior general manager is responsible for developing, coaching and inspiring the management team to achieve company goals.  Performs related duties as assigned.
Qualifications:
Three or more years progressive work experience in a general manager position in food service management, within the higher education and/or the business dining environment with a managed volume of between 5-9 million dollars annually.
Proven experience in financial management and controls.
Proven experience in developing management talent and building strong management teams
Comprehensive knowledge of food service systems and administration.
Excellent interpersonal, communication and leadership skills.
Proficient in Microsoft software programs.
Associate's Degree in Hotel and Restaurant Management, Culinary Arts or related field preferred, or equivalent job related experience.