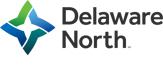 Part-time Accounting Intern at Delaware North
Chicago, IL 60616
The Opportunity
POSITION SUMMARY
Would you like to work in a fast paced, fun environment?  Do you want to be part of the excitement of working at a major league baseball stadium?  If so, then Delaware North's job opportunity as an Accounting Intern is the next best step in your career.   Delaware North provides a full breadth of hospitality services for a major league baseball team located at Guaranteed Rate Field, 333 W. 35th Street.   Nights and Weekends are required.
The candidate will perform basic accounting functions as needed for the department, in accordance with Company standards and procedures.
ESSENTIAL FUNCTIONS:
Reconciles daily cash.
Maintain accurate cash handling procedures.
Prepares, verifies, and processes invoices.
Bills and credits accounts involved with the accounts payable system.
Prepares and mails bills or statements, and prepares lists of outstanding bills payable.
Prepares journal entries and reports for daily, weekly, and monthly reporting.
Compiles and distributes daily sales reports, under the direction of Controller.
Prepares, proofs, and types financial reports; makes routine cost distributions; posts subject accounts.
Files and maintains clerical records and reports pertinent information to accounting and bookkeeping or technical operations.
Performs other duties as assigned.
Answers telephone questions relating to guest bills and outstanding balances and processes adjustments to guest bills.
Audit and proof accounting or other reports for clerical accuracy and conformance to departmental, county, and state procedures.
NON-ESSENTIAL FUNCTIONS:
Assists with preparation of month-end accounts receivable statements, reports, and analysis.
May prepare daily bank deposits, under direction of supervisor.
May perform secretarial functions as needed for assigned staff member(s).
EDUCATION & EXPERIENCE:
High school diploma or GED required.
Working towards an associate or bachelor degree in Accounting, Finance, or related field.
 KNOWLEDGE, SKILLS & ABILITIES:
Demonstrates a positive attitude, energy, and professionalism; is trustworthy, respectful, and demonstrates sound work ethics.
Above average PC, Word processing, Excel spreadsheet, computerized accounting skills.
Strong mathematical skills, including knowledge or arithmetic, algebra, statistics, and their applications.
Strong organizational skills and attention to detail; ability to perform a volume of numerical detail work with speed and accuracy.
Excellent oral and written communication skills, ability to understand and follow complex instructions and technical or legal terminology.
Strong guest service orientation; ability to adhere to Company's GuestPath Universal Service Standards.
Analytical, with excellent problem solving abilities.
Ability to work independently and as a team.
PHYSICAL REQUIREMENTS:
Regularly required to sit in front of a computer.
Occasional bending, reaching, climbing on a step stool, lifting.
ENVIRONMENTAL WORKING CONDITIONS:
Frequent exposure to, and utilization of, computer.
*Nothing in this job description restricts the management's right to assign or reassign duties andresponsibilities on this job at any time.
Delaware North is an Equal Opportunity Employer