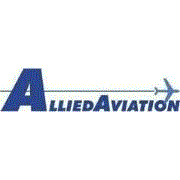 Part Time Administrative Assistant at Allied Aviation
New York City, NY 10018
PART TIME ADMINISTRATIVE ASSISTANT
This position reports into the Senior Vice President. The company is in midtown NYC close to Penn Station.
RESPONSIBILITIES:
Maintain the contract data base and process new agreements with airlines and airports.
Assist the Senior Vice President with processing insurance certificates and obtaining information for renewals.
Assist the Senior Vice President with coordinating activities and reports with the airport locations.
Assist with administrative workload as needed.
Sort and distribute daily mail; deposit outgoing mail.
Perform typing and clerical duties for Corporate Office as needed.
Maintain postage meter, copier, fax machine, and conference room calendar.
Manage inventory/office supplies, deliveries and purchases for Corporate Office.
Replenish offices, kitchen and supply rooms as needed.
Organize appointments, visits and all other guest services
Answer, screen and direct calls.
Other tasks as required.
QUALIFICATIONS:
High School diploma required; Associate degree preferred.
Minimum of three year of prior office experience required.
Must be able to attend meetings and take/scribe minutes.
Must be proficient in computer applications or other automated systems such as spreadsheets, Microsoft Office applications, calendar, and email and/or database software necessary to perform work assignments.
Must have pleasant phone manner and interpersonal skills.
SALARY: $25/hour
Monday thru Thursday