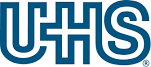 Part-time Adult PHP Psychiatrist Position in Brookline, MA at Universal Health Services
Boston, MA 02130
Partial hospitalization programs (PHP) at HRI Hospital offer structured mental health services to patients who do not require around-the-clock treatment. They can receive help with a psychiatric disorder during the day and return home at night to maintain important family and community relationships.
Position Duties & Highlights:
*Average caseload is 5-10 patients a day.
*Monday-Friday morning schedule and no call required.
*Competitive fee for service per encounter pay structure.
Requirements:
*Must be BE/BC in General Psychiatry or sub-specialty.
*Must have Massachusetts license or the ability to obtain.
Arbour - HRI Hospital offers the opportunity to grow personally and professionally while working with a professional, competent, compassionate staff in an environment that puts the patient first. Please visit our website at: https://hrihospital.com/ 
For more information, please contact:
Victoria Miller, UHS In-house Physician Recruiter, Behavioral Division
Universal Health Services, Inc.
Office: (470) 289-2378 Cell: (440) 361-1078
Victoria.Miller@uhsinc.com
Physician Career Opportunities