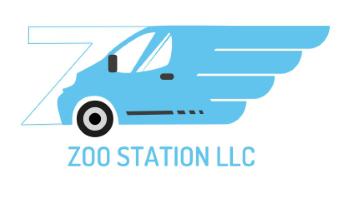 Part-Time Amazon-Branded Delivery Van Driver at Zoo Station LLC
Wilmington, MA 01887
New Amazon DSP transportation company, Zoo Station, is hiring part time (3/4 days a week) drivers to work out of the brand new Wilmington/North Reading Amazon location. We are a separate company from Amazon, as all DSPs delivering packages for Amazon are now. We are a registered Massachusetts transportation company.

In order to qualify for the job you need to be able to do a few things:
- Pass a drug test since you are going to be driving a delivery van that is registered with the DOT and other Federal agencies
- Pass a background check
- Have a decent driving record over the past 5 years, not perfect, but good
- Must be 21 or over to be a driver

If you can pass those qualifications the job itself consists of the following
- It starts at 3 days a week and there may be a 4th day available in some weeks
- You will be driving a small van or step van delivering about 200 packages over a 9 hour shift.
- You physically need to be able to walk/jog, get in and out of a vehicle over 100 times, and lift up to 45 lbs
- The job starts at $16-18 an hour and has cash bonuses based on your driving score and also work anniversary bonuses!
-The shift starts around 11am and and you will leave the Amazon center at 11:50 to deliver packages for about 8 to 9 hours.
-The job location is in Wilmington, MA everyday.


It takes about 2 weeks from start to finish from when we start your application to being approved because of the background checks, drug test, DOT application, etc.


Thank you.
16 - 18 /hour
$1,000 Work Anniversary Bonuses, Good Driving Cash Bonus Weekly