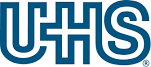 Part Time, Medical Director Position via Tele-Medicine in Chicago - Addiction Medicine at Universal Health Services
Chicago, IL
CHICAGO MEDICAL DIRECTOR OPPORTUNITY
PART TIME via TELE-MEDICINE 
Foundations Chicago Intensive Outpatient Treatment Program is seeking a Medical Director for a part time position.  
Foundations Chicago is ready to meet your needs. Whether youre going through treatment for the first time or stepping down from a higher level of care, our integrated treatment approach will meet you where you are and get you where you want to go.
Our intensive outpatient program will walk you through the stages of change in your recovery journey. The foundation of our IOP is a continuum of individual and group therapies, integrated educational sessions, case management, and holistic approaches. 
Opportunity Details:
Part Time Position as an Independent Contractor
1 Day per week for 3 hours, via tele-medicine
Supervision of Nurse Practitioner
Must supply own malpractice insurance coverage
Qualifications:
Illinois Medical Licensure
DEA-X Waiver, or ability to obtain
CONTACT ME FOR MORE DETAILS, OR TO APPLY!
Avis Corbett | In-house Physician Recruiter
Universal Health Services, Inc. | Foundations Chicago
Behavioral Health Division
O: (629) 208-5538 | M: (615) 714-8985