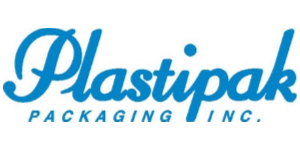 Part Time Production Technician-Plastipak - Westland, MI at Plastipak
Westland, MI
Plastipak Packaging is a global industry leader in the design, manufacturing, and recycling of plastic rigid containers. Our list of customers include some of the worlds most recognized and respected brands such as Procter & Gamble, Kraft Foods and Pepsi, just to name a few. Our commitment to our employees is demonstrated in numerous awards for innovation, environmental sustainability, and corporate citizenship.
Plastipak follows industry leading protocols to address COVID-19, including regular disinfection, electrostatic cleaning and temperature sensing kiosks at most locations.  We strictly adhere to all CDC guidelines to provide a safe working environment for our associates and visitors; including face coverings, social distancing, and hand sanitizer stations.
Named one of America's Best Employers in Michigan by Forbes in 2020, ​ Plastipak offers many great benefits, including:
MEDICAL, DENTAL AND VISION INSURANCE
PAID TIME OFF (PTO) AND COMPANY HOLIDAYS
PART TIME AND FULL TIME OPPORTUNITIES
401(K) AND PROFIT SHARING PLAN WITH COMPANY MATCH
TUITION ASSISTANCE
COMPANY PAID LIFE INSURANCE AND DISABILITY
DEPENDENT CARE FLEXIBLE SPENDING ACCOUNT
TELEMEDICINE
PET INSURANCE
TECHNICAL SKILLS TRAINING
LEADERSHIP TRAINING OPPORTUNITIES
REFERRAL BONUS PROGRAM
In order to process your job application, Plastipak collects and stores the personal information that you submit via this website. Please refer to Plastipak's Privacy Policy to understand how Plastipak uses and protects the information that you provide. 
Plastipak is an equal opportunity employer.
Position Description:
The Production Technician is responsible for the operation and assigned maintenance of production equipment and making necessary adjustments or minor mechanical repairs to the machines and auxiliary equipment in a safe and efficient manner. The Technician is responsible for performing and documenting required quality checks and visual inspections.
Responsibilities:
Performs product-handling duties, which includes transferring finished product to Warehouse locations, scrap grinding, and material loading.
Performs all required quality checks and assures all production conforms to specification.
Performs all process inspections including heat control readings, cooling water temperatures and air pressure checks.
Performs preventative maintenance on machines and auxiliary equipment as assigned.
Operates and monitors assigned machines and auxiliary equipment.
Maintains various daily production reports in SAP as required.
Responsible for reporting food safety issues to personnel with authority to initiate action.
Miscellaneous related duties as assigned.
Qualifications:
Strong mechanical aptitude and experience.
Technically orientated and knowledgeable in manufacturing systems.
Strong verbal, written and interpersonal communication skills.
Able to multitask in a fast paced environment.
Proficient in computer programs.
High School diploma or general education degree (GED)
Four year degree in relevant major, such as Engineering, Plastics, or Packaging, and/or 2+ years of relevant manufacturing experience
Regularly required to use hands to finger, handle, or feel, reach with hands and arms, and talk or hear.
Frequently required to push or pull bins and carts, stand, walk, and stoop, kneel, crouch or crawl.
Occasionally required to sit and climb or balance.
Must regularly lift and/or move up to fifteen pounds, frequently lift and/or move up to fifty pounds, and occasionally lift and/or move more than one hundred pounds.
Specific vision abilities required by this job include close vision, distance vision, color vision, peripheral vision, depth perception, and ability to adjust focus.
This is a flexible, part-time opportunity.
This position does not include benefits.
Associates are asked to work no more than 30 hours per week.
A minimum of 6 hours per shift preferred, but not required.