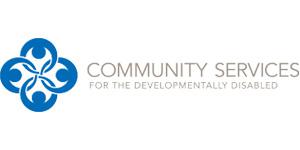 Patch/Paving Crew Foreman - Asphalt Paving Division at Community Services
Maple Grove, MN 55311
Patch/Paving Crew Foreman - Asphalt Division

General Info
Job Type: Full-Time
Minimum Years of Experience Required: 5 Years
Minimum Years of Education Required: High School/GED
Must be Authorized to Work in the US

Company Info
C. S. McCrossan is a diversified highway/heavy civil general contractor, which provides construction infrastructure services to federal, state, county and municipal transportation departments. We are committed to managing our resources for the benefit of our clients and employees, and providing the highest standard of quality and safety in the completion of our projects. Our innovative approach in both construction and project management has yielded successful partnerships with government and private agencies. We value collaboration and cooperation and believe in extending respect and courtesy to everyone.

Job Description
C.S. McCrossan has an opportunity within our Asphalt Paving Division for an experienced Patch Crew Foreman. This position will work closely with the patch team and paving, as well as other divisions within the company. The patch crew foreman will be a member of the Local 49 Operating Engineers Union or the Laboreres Local Union.
Qualifications
High school graduate or GED

Strong analytical, communication and interpersonal skills

5 or more years of patch work experience

Possess a CDL and a safe driving record

Demonstrated leadership skills and the ability to work with others in stressful situations

Willingness to work long hours, nights, and weekends during the construction season

Experience estimating quantities, recording work completed, and assembling reports for payroll submission

Must be able to coordinate patch work with the work of other divisions, such as pipe and grading.

Ability to coordinate work with subcontractors

Desire and capability to do physical work
Preferred
Milling and trimming experience

Asphalt Paving experience

Experience operating a Skid Steer
Safety Responsibilities
This position will be a leader in all aspects of safety

Knowledge of and compliance with all Company safety requirements, policies and safety training.
Benefits
Benefits offered through the union.
Thank you for your interest in this position with C. S. McCrossan. To begin the application process, please click the apply button above.
Sincerely,
C. S. McCrossan