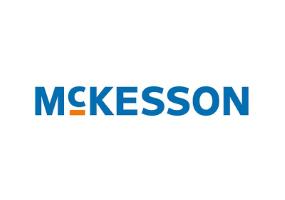 Patient Assistance Program Rep at McKesson
Brooklyn, NY
The Patient Assistance Program (PAP) Representative is responsible for enrolling patients into various PAP programs.  The PAP Rep will work with professional medical personnel daily to identify potentially eligible patients and contact those patients to guide them through the enrollment process.  They are responsible for obtaining the information necessary to complete their enrollment and ordering medication for approved patients.  They must also monitor the status of drugs for enrolled patients, from approval through receipt of the drug at the hospital pharmacy.
**Position will be located full time at customer location in either Harlem, Brooklyn or NYC NY

ESSENTIAL FUNCTIONS:
Be self-managed and prioritize workload to meet the revenue goals of the program
Communicate daily with professional medical personnel (doctors, nurses, pharmacy staff, patient advocates) to carry out program operations
Respond quickly to issues or concerns from customers, patients, and PAP programs
Maintain PHI and HIPAA compliance
Other PAP-related responsibilities as assigned
Minimum Requirements
2+ years customer service experience
Critical Requirements
Healthcare experience required; experience with patient advocacy, pharmacy or patient assistance programs preferred
Proficiency in Microsoft Office
Must have strong understanding of confidentiality of patient records and HIPAA compliance
Independent worker, can set own timelines/deadlines and goals
Excellent and effective business communication skills both verbally and in writing
Must be proactive and take initiative
Must have ability to manage multiple, concurrent priorities; strong time management and prioritization skills
Must be open to initial two weeks of training at Morristown, NJ McKesson location; Monday through Friday, 9AM to 5PM
Must be available to work full time at customer location in either Harlem, Brooklyn or NYC NY
Additional Knowledge & Skills
Hospital Systems experience preferred but not necessary
Knowledge of Medicaid, 3rd party insurance and other external foundations or funding programs for reimbursements a plus 
Must maintain HIPAA compliance, protect PHI and adhere to ICARE standards in all interactions
Education
High school diploma or equivalent
 

McKesson is an Equal

Opportunity/Affirmative

Action employer. All qualified applicants will receive consideration for employment without regard to race, color, religion, creed, sex, sexual orientation, gender identity, national origin, disability, or protected Veteran status.Qualified applicants will not be disqualified from consideration for employment based upon criminal history. McKesson is committed to being an Equal Employment Opportunity Employer and offers opportunities to all job seekers including job seekers with disabilities.