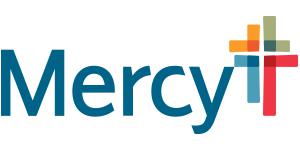 Patient Care Associate, FT Night at Mercy
Washington, MO 63090
We're a Little Different
Our mission is clear. We bring to life a healing ministry through our compassionate care and exceptional service.  
We don't believe in jobs at Mercy, we believe in careers that match the unique gifts of unique individuals; careers that not only make the most of your skills and talents, but also your heart.
At Mercy, you'll feel our supportive community every step of your day, especially the tough ones. We're a team and love working that way. That team is expanding, and we currently have exceptional opportunities to help our communities grow.
Overview:
Under the direction of the RN, assists in the individualized care of the patient to achieve the patients highest level of wellness. Works cooperatively with others as part of a team; recognizes the importance of group goals. Performs designated clinical procedures and non clinical support tasks essential to providing care to the patient. Assists in operational support tasks or duties.
Qualifications:
Because you're committed to excellence, you understand the importance of being properly prepared for your role at Mercy. That's why you'll bring to your role the right set of qualifications:
Minimum Qualifications:
Education: High School Diploma or equivalent. 
Experience: Complete and pass PCA/UAP exam and all applicable PCA/UAP courses within 1 month of hire.
Certifications:  AHA BLS or ability to complete AHA BLS prior to completion of orientation
Preferred Qualifications:
Licensure: CNA, EMT, or Surgical Tech OR applicable experience as listed below
Experience:  Documented nursing assistant, EMT or Surgical Tech in a hospital setting in the last 3 years
We'll Support You at Work and Home
Our foundations are built on dignity and respect. Modern Healthcare Magazine named us as a "top 100 places to work." We go out of our way to help people feel welcomed. We offer day-one comprehensive health, vision and dental coverage, PTO, and employer-matched retirement funds, even to part-time employees. We're proud to provide tuition reimbursement to help you grow and learn new skills.
What Makes a Good Match for Mercy
Compassion and professionalism go hand-in-hand with us, along with exceptional quality care. Having a positive outlook and a strong sense of advocacy is in perfect step with our mission and vision. We're also collaborative and are not afraid to do a little extra to deliver excellent care – that's just part of our commitment. If that sounds like a fit for you as well, we encourage you to apply. CNA, Nurse Assistant, PCA

Mercy has determined this is a safety-sensitive position.  The ability to work in a constant state of alertness and in a safe manner is an essential function of this job.