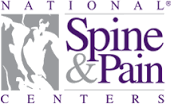 Patient Education Specialist-Advanced Procedures (Contract) at National Spine & Pain Centers
Rockville, MD 20852
Patient Education Specialist-Advanced Procedures
About the Role:
With responsibility for educating patients on various non-invasive procedures to address chronic pain, the Patient Education Specialist role is critical to the overall marketing strategy of National Spine and Pain Centers. Reporting directly to the Chief Marketing Officer, this role is the first of its kind within the organization and is expected to position an individual for progression within the department.
Working under the guidance of the Chief Marketing Officer, this role will:
Makes outbound/receives inbound calls to/from patients/prospective patients to discuss various medical procedures.
Corresponds with patients and prospective patients electronically, in a HIPAA compliant manner.
Provides appropriate printed and electronic information to patients and prospective patients.
Schedules patient appointments with NSPC physicians and nurse practitioners.
Registers prospective patients to attend educational seminars.
Organizes and provides support for educational seminars led by physicians.
Continually develops and/or improves processes for patient education and appointment scheduling.
Contributes to team effort by accomplishing related tasks as needed.
We require the following:
Bachelor's Degree
Excellent oral and written communication skills
Proficient with Microsoft Office including Word, Excel, and PowerPoint
Proven track record in sales and/or customer service, including high energy and persistence
Quick learner with an interest in healthcare
Excellent interpersonal, team-oriented skills
Preferred Qualifications:
Previous, formalized sales and/or customer service training
Experience in healthcare, particularly with spine and pain related organizations (e.g., Medtronic, Nevro, Abbott, etc.)
Experience with marketing automation platforms, such as Hubspot, Marketo, among others.
NSPC offers competitive compensation, medical/dental/vision insurance options, life insurance plans, employer-matched 401(k), holidays and paid time off.
We encourage all prospective candidates to learn more about NSPC by viewing our website at http://www.treatingpain.com.  
If you would like to join our team, please apply clicking the "START YOUR APPLICATION" button located above/below this description.  Please note that incomplete submissions will NOT be considered, and we are not able to respond to telephone requests for information related to our openings. 
National Spine & Pain Centers is an Equal Opportunity employer. Qualified applicants will receive consideration for employment without regard to race, color, religion, sex, national origin, sexual orientation, gender identity, disability or protected veteran status.