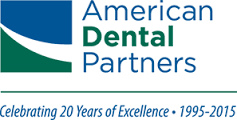 Patient Service Representative at American Dental Partners
Wauwatosa, WI 53226
Advanced Dental Specialists has 8 convenient locations available to provide patients of all ages the best possible specialty dental care in the state of Wisconsin. The Advanced Dental Specialists Team of Oral/Maxillofacial Surgeons, Periodontists and Endodontists specialize in providing the widest possible range of dental services through the coordinated efforts of its highly trained and experienced group of dental specialists and staff.
A front desk team member who answers phones, schedules patients, collects co-payments, greets patients and performs record filing (entry level admin team member).
Essential responsibilities:
Answer incoming calls using proper telephone etiquette.
Check patients in and out.
Schedule/confirm patient appointments.
Perform all necessary paperwork (i.e. patient charts, referrals, appointment cards, welcome packets and treatment plan forms).
Collect all co-payments and past due balances on date of service.
Present financial policies and arrangements accurately to patients.
Facilitate effective patient flow using the proper callback system.
Identify, reference and apply insurance coverage and billing.
Perform basic computer functions.
Act in a professional manner.
Other duties as assigned.
Required Skills
Six months of similar job experience.
Demonstrate ability to assume Patient Services Representative's essential responsibilities.
High School Diploma or equivalent.
Demonstrate knowledge of effective scheduling.
Comply with protocols and standards.
Demonstrate and promote superior customer service skills.
Ability to multi-task.
Exercise basic knowledge of dental terminology.
Support corporate vision and strategy
We offer a competitive salary and excellent benefit package including a 401k, health insurance and a professional work environment. To learn more about American Dental Partners and Advanced Dental Specialists please visit us at www.amdpi.com and www.advanceddentalspecialists.com.
Required Experience