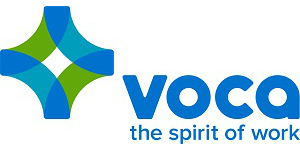 Patient Services Cook at Voca
Portland, OR
Voca Health 
has immediate openings available for Patient Services Cook professionals in
Portland, OR
!  If you are interested, please forward your resume to Angie Le  at ale@myvoca.com  and call her at 503-714-3009.   Thanks! 
Assignment Details Job Description:
Key Responsibilities & Performance Standards
1 Preparation/Cooking: Prepare food items for patients and visitors at OHSU South hospital and CHH2   according to standardized recipes and menus or by verbal instruction given by higher-level cooks or supervisors. Perform functions according to following procedures as listed: (1) mise-en-place (put in place) all ingredients and supplies; (2) perform all required preparation; (3) cook ingredients using prescribed best method; (4) hold and serve at proper safe temperature; (5) chill as appropriate using correct food safety procedures; (6) reheat as necessary to the appropriate safe temperature; (7) properly label and date products to be stored in the various stages of production.
2 Food Safety & Sanitation: Ensure all foods, including potentially hazardous foods, are handled in a safe and proper manner according to Food and Nutrition Standard Operating Procedures, Hazard Analysis and Critical Control Points (HACCP), OHSU Infection Control, and Multnomah County Health Department. Identify critical control points (CCPs) in food preparation and storage and monitor the factors that might create a food safety hazard, using corrective action when a deviation occurs. CCPs include but are not limited to: hand washing, cooking, cooling, holding, thawing, temperature monitoring, cross-contamination. Effectively prepare sanitizing agents (e.g. bleach water or quat sanitizer) and clean and sanitize food preparation appliances, work areas, utensils, and equipment using dish machine or three-compartment sink method. Maintain cleanliness of assigned work area. At minimum, the last 30 minutes of each shift will be dedicated to cleaning, sanitizing, and sweeping assigned work area.
3 Planning, Requisitioning and Preparation: This position must be able to maintain adequate products and supplies for patient operations, especially being prepared for the next days and coming events. Request needed products, and supplies to be ordered; check supplies or food products delivered by suppliers, to insure they meet type, quantity, and quality specified, checked for proper temperature safety standards. Must be able to make a production schedule and oversee its completion, coordinating with the patient services supervisor and the retail café supervisor to ensure complete order and adjust to last minute order when necessary. Keep records of amounts of foods prepared and left overs to adjust production schedules.
4 Miscellaneous: Provides training in cooking methods and procedures, participates with supervisor in planning menus and recipe development and testing. Cook II positions are expected to be independent problem solvers, and creative innovators; and perform regular and new tasks and responsibilities as assigned by managers and supervisors. Assists with cooks and other staff members to achieve daily and overall production needs as directed by supervisor. Demonstrates through performance the philosophy of service excellence. Performs requirements for staff members as outlined in the Compliance Roles and Responsibilities in OHSU Hospitals and Clinics.
5 Supports sustainability efforts of the Food & Nutrition Department in recycling programs, i.e. food waste for composting, and adhering to FIFO product utilization.
6 Maintains good personal hygiene and assigned work area, equipment and tools in a clean and sanitized condition on a daily basis by the use of a self-inspection sanitation checklist to a standard of 90% or better.
7 Point of contact for Health Department inspections in absence of supervisor or food safety coordinator.
Qualifications
  3 yrs experience minimum in a high volume food service establishment.
Working knowledge of high volume commercial cooking equipment and utensils, safe operation and sanitation. Personal basic safety and sanitation skills, exemplary hygiene standards and effective team motivation, be able to work independently from a recipe and verbal instruction.
This position requires serve safe
certification as soon as possible after
hire. Preferred:
Hotel or high volume restaurant catering experience. 
ShiftTraveler Benefits
Partnering with Voca comes with a number of benefits including:
Dedicated  Recruiter
Insurance
401k
Competitive, Flexible Pay Packages
Voca: The Spirit of Work