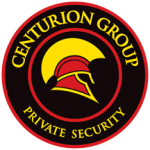 Patrol Person (Security Vehicle Patrol) at CENTURION GROUP
Beverly Hills, CA 90210
Job Description
The Centurion Group is looking for vehicle security patrol officers with patrol experience. The Centurion Group specializes in Access Control and Gated Community and Vehicle Patrol Security and our team is growing!
Vehicle Patrol, Access Control / Gated Community Officers Requirements.
MUST HAVE VALID DRIVERS LICENSE
CLEAN DRIVING RECORD
BRING A DMV PRINTOUT WITH YOU
VALID BSIS GUARD CARD
SOCIAL SECURITY CARD, WORK VISA OR PASSPORT
STATE ID OR DRIVER'S LICENSE
Patrol Security Officer Responsibilities:
PRIOR VEHICLE PATROL SECURITY EXPERIENCE
SECURITY INCIDENT INVESTIGATIONS AND REPORTING
RELIEVING GUARDS FOR THEIR LUNCH BREAKS
ACCESS CONTROL/GATED COMMUNITY GUARD BOOTH
BASIC COMPUTER/PHONE SKILLS
GOOD CUSTOMER SERVICE SKILLS
Vehicle Patrol Security Officer Benefits:
Full Time
Competitive Pay
Full health and dental benefits package
Room for advancement
We have multiple positions available. Please submit an application and we will review resumes and schedule qualified candidates for interviews.