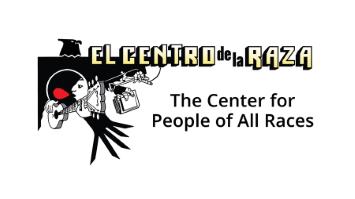 Payroll Accountant at El Centro de la Raza
Seattle, WA 98144
VALUES STATMENT
El Centro de la Raza is a voice and a hub for Seattle and Martin Luther King, Jr. County's Latino community as we advocate on behalf of our people and work to achieve social justice. Through our comprehensive programs and services, we empower members of the Latino community as fully participating members of society. We also work to raise awareness with the public, and government, business and civic leaders about the needs of the Chicano/Latino community in the United States.
POSITION SUMMARY
Responsible for maintaining the payroll systems on automated accounting software/ADP . In charge of the processing of Payroll for the organization and all related benefits. Assists the Controller as needed and will also be responsible for assigned accounting projects.

ESSENTIAL FUNCTIONS


• Acts as payroll accountant and performs all related tasks associated with the processing of payroll, including providing sick leave and vacation usage report.
• Reconciles medical/dental billings and related liability accounts.
• Provide payroll breakdown for monthly department billings
• Assists in annual audit of El Centro.
• Coordinates with the Human Resources department to resolve payroll issues.
• Tracks and maintains organization 401(k) program, maintaining participant files, loan deductions and payments, coordinates contribution payment processes with Accounts Payable
• Performs other duties and responsibilities as assigned.
Rent/Room Rental:
For all entities (Historic Building, Centilia Cultural Center, El Patio, ECR)
• Tracks rent receivables.
• Tracks tenant deposits.
• Enters other rent payments made by non-lease tenants.
MEASURABLE STANDARDS
• Must be precise and accurate to comply with Federal audit standards.
• Must be detail-oriented and have well-defined organizational skills.
• Must perform in a professional manner at all times and maintain confidences and handle highly confidential materials.
• Must understand and apply GAAP (Generally Accepted Accounting Practices) and accrual accounting versus cash accounting and the importance of government standards.
• Ability to work and communicate well with all types of people inside and outside of the organization.
• Ability to work well under pressure and be able to meet deadlines while maintaining a high degree of accuracy.
• Must be able to work independently and as a part of a team.
• Ability to work in a multi-cultural/multi-ethnic environment.
JOB QUALIFICATIONS
Essential minimum skills, education, and experience:
• Bachelors Degree in Accounting
• Five years of work experience.
• Minimum of 2-3 years of accounting/payroll-related experience.
• Must be computer literate and proficient in Excel and MS Word.
• Knowledge of ADP payroll program.
• Must be able to review his/her own work for accuracy.
• Must be self-motivated and be able to work independently.
Additional Preferences and Responsibilities:
• Knowledge of MIP (accounting software) and non-profit Accounting a plus.
WORKING CONDITIONS/ENVIRONMENT
Works in a general office environment. Generally works a 5-day work week. This position is eligible for an RPZ parking pass but there is no staff parking on El Centro property.
NOTES AND SPECIAL REQUIREMENTS
Since this position works with money and highly confidential materials, it requires a criminal background check with the Washington State Patrol. The above duties or working procedures describe the chief function of the job and are not considered to be a detailed description of every duty of the job. Requires a 6-month evaluation period.
BENEFITS
This position is eligible for El Centro de la Raza's full benefit package including medical/dental/life insurance coverage, 401(k) plan, paid vacation and sick leave, and 8 paid holidays. In addition to these paid holidays, El Centro gives additional paid time off (up to 5 days) during the last week of December for qualified employees. El Centro employees also benefit from ongoing professional development opportunities.