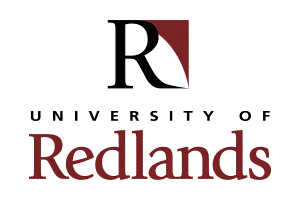 Payroll Coordinator at Univ. of Redlands
Redlands, CA
ANNOUNCEMENT OF ADMINISTRATIVE NON-EXEMPT POSITION OPENING

POSITION: Payroll Coordinator
POSITION CODE: 4603
DEPARTMENT: Human Resources
MONTHS/HOURS: Administrative non-exempt, full-time, 12 months
STARTING SALARY: Commensurate with experience
INTRODUCTORY PERIOD: 12 months
POSTING DATE: January 21, 2020
APPLICATION DEADLINE: Open Until Filled
DESCRIPTION: Reporting to the Payroll Administrator with responsibility to collect payroll documents, calculate wages, hours and deductions, input and verify payroll data and balance and remit benefit premiums.
Duties and responsibilities include but are not limited to the following:
• Shares duties as system administrator for payroll component of Human Resources Information System (HRIS) through Ultimate Software
• Reviews and verifies all timecards, audits for accuracy in the payroll system. (UltiPro)
• Balances and transmits completed payrolls to outside payroll vendor. (Ultimate Software)
• Prepares all special payroll checks not processed through the normal payroll cycle.
• Calculates and processes termination checks including final vacation and holiday accrual payoffs, deductions and applicable taxes.
• Processes employee verification forms.
• Maintains multiple sources that contain various payroll information.
• Computes all overtime and holiday pay (per FLSA and University policies). Computes payroll integration for various leaves (sick, FMLA, etc.). Processes supplemental pay for taxable tuition, sabbaticals, etc.
• Monitors the PTO plans for accuracy.
• Calculates withholding amounts and deductions in the payroll system.
• Processes third party checks for garnishments, wage assignments and levies.
• Maintains accurate information in the employee database, including salary/wages, deductions, direct deposit, W-4s, I-9s and other personnel data.
• Answers questions as needed regarding paychecks, wage assignments, employment verifications and Ultimate Time and Attendance (UTA), etc.
• Balances vendor billings with employee participation within each of the various benefit plans offered by the University and prepares the vouchers for payment.
• Verifies EDD audits for time worked and wages paid.
• Processes Course Assignment Confirmations (CAC) for the School of Business, College of Arts and Sciences, School of Continuing Studies, and the School of Education.
• Determines payroll tax status and calculate taxes for employees who work internationally and employees on Visas.
• Pulls records as requested in support of audits.
• Prepares journal entries to general ledger as needed.
• Performs other duties and special projects as assigned or directed.
MINIMUM QUALIFICATIONS: Position requires a high school diploma or equivalent plus two (2) additional years of coursework in accounting/payroll. A minimum of two (2) years of related experience in a similar position or an equivalent combination of experience and education. CPP Certification highly desired. Experience with UltiPro HRIS system is highly desired. Successful candidate must maintain strict confidentiality of personally identifiable information, payroll information and other sensitive data. Must be computer literate with strong attention to detail, including proficiency with word-processing and spreadsheet applications. Must possess good interpersonal communication skills and is service oriented. Must have ability to perform basic arithmetic calculation, analyze/solve practical problems, handle multiple tasks, be self-motivated and handle high volume of work with tight deadlines in a confidential setting. Successful candidate must be able to competently interact with a culturally and ethnically diverse population of students, faculty, and staff. In compliance with The Americans with Disability Act if selected for the interview process and accommodations are needed please call 909-748-8040.
TO APPLY: Submit a University of Redlands application form
FOR MORE INFORMATION, CALL 909/748-8040 OR VISIT:
SUBMISSION OF A RESUME OR APPLICATION INDICATES AGREEMENT THAT THEUNIVERSITY MAY VERIFY ANY AND ALL INFORMATION CONTAINED THEREIN MEMBERS OF UNDERREPRESENTED GROUPS ARE ENCOURAGED TO APPLYAN EQUAL OPPORTUNITY EMPLOYER
$42,409.00 - $53,359.00 /year
Payroll Specialist (General)
What is this?