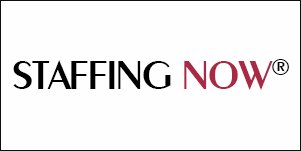 Payroll Specialist at Staffing Now
Temple Terrace, FL
Overview

Role: Performs a variety of routine and some non-routine clerical/payroll functions in accordance with standard procedures in the payroll department as shifts or hours are assigned. Prepares selective monthly journal entries, processes payments and compiles segments of monthly closings, etc. Contacts other departments to resolve problems.
Qualifications:
Some college or technical experience in accounting or related field preferred but payroll administrative experience may be substituted
Two or more years' experience working with an integrated Payroll/HR system and General Ledger system. Workday Preferred.
Payroll related: working knowledge general payroll practices, including wage & hours, Federal and State payroll tax regulations and reporting
1-2 years' Payroll and/or Human Resources experience
Computer experience to include Microsoft Suite of office product software, Outlook and Explorer, Excel
Team player and self-starter who is accurate and detail oriented
Professional attitude
Ability to work independently and exercise sound judgment
Highly organized, with the ability to effectively manage many tasks simultaneously
Must be able to maintain a strict level of confidentiality
Proficient in time management skills with the ability to prioritize a variety of duties and complete projects within assigned time frames

Job Responsibilities:
Payroll Support:
Review time records for accuracy.
Compile all payroll data and enter information in the Payroll system.
Ensure no overpayments of Paid Time Off or Travel Expense per Company policy.
Ensure proper deductions for benefits, taxes, garnishments, etc.
Prepare, generate and print: checks, direct deposit advices and required payroll reports.
Prepare Accounts Payable check requests for payments of certain deductions.
Reconcile all earnings and deductions to payroll reports.
Maintain and file all payroll documentation in employee's payroll files both paper & electronic.
Sort, stuff and distribute paychecks.
Submit direct deposit transmittal by ACH.
Submit 403(b) electronic transfer of funds and information.
Submit electronic transfer of tax payments.
Report electronic transmittal totals to Accounting department.
Assist with preparation, balancing and distributions of annual W-2s.
File, and sort reports and information as necessary.