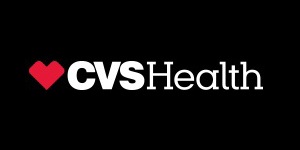 PBM Product Innovation Manager at CVS Health
Scottsdale, AZ 85260-6719
Job Description
The PBM (Pharmacy Benefit Management) Product Innovation Manager will be responsible for the following:
Plan, design and execute pilot programs and innovation work. The process innovation group operates in focused project teams and responsibility will be to lead both a team of direct reports and work with teams comprised of personnel from various groups. Engage cross-functionally across the organization to design solutions, develop test and implementation plans, drive results, and resolve issues encountered by the team, including the ability to assess and course-correct as necessary. Engage across all functions of Med D operations using a variety of process improvement tools and analysis techniques to direct or perform scoping, root case analysis, solutions ideation, metrics or solution design, solution implementation and testing. Use superior analytical skills and logic to prepare material and presentations for the business in a way that adds value, is easily understood by others who may not have the same background or expertise, and improves the operational efficiency of the business. Demonstrate strong leadership capabilities by working with business and team leadership to design and implement strategy for direct and indirect colleague oversight, development, mentoring, performance evaluation and assessment within the business unit. Provide informal managerial guidance to resources on project teams from different groups. This will include a blend of lateral peer management, demonstrative leadership for subordinate role/level employees, and upward management of senior level employees. Responsible for the direct management of career and talent development for a team of 3 to 5 employees (Sr. Consultants/Sr. Analysts and Consultants/Analysts). Managerial acuity within the process innovation and improvement field is expected as the role will provide mentorship, skills guidance, and project advice in addition to traditional managerial logistics functions. Identify and define business problems and issues, and develop strategic, analytical, and financial frameworks to conduct analysis and/or measure success. Conduct and manage quantitative analysis. Build relationships and influence business stakeholders to foster effective working relations across the process innovation team and across functional and divisional leaders.
Required Qualifications
Master's degree, or foreign equivalent in Engineering, Computer Science, Computer/Management Information Systems, Information Technology, Business, Healthcare, or a closely related technical field and three years of experience in building complex business models in an operational environment. Must also possess three years of experience in the following: testing the performance of design solutions; utilizing automation tools to develop robotic process automation solutions; data warehousing and effective analytical reporting; liaising between key stakeholders on critical projects; and managing concurrent technical projects and teams. Caremark, LLC will also accept a Bachelor's degree and six years of experience in lieu of a Master's degree and three years of experience. Up to 5-10% travel to other CVS Health office locations for research and/or meetings. Must Apply by 7/30/2020.
Preferred Qualifications
Please see required qualifications.
Education
Master's degree and three years of experience or Bachelor's degree and six years of experience.
Business OverviewIt's a new day in health care.
Combining CVS Health and Aetna was a transformative moment for our company and our industry, establishing CVS Health as the nation's premier health innovation company. Through our health services, insurance plans and community pharmacists, we're pioneering a bold new approach to total health. As a CVS Health colleague, you'll be at the center of it all.
At CVS Health, we work every day to help people on their path to better health. Never has it been more important for us to deliver on our purpose to our valued customers, patients, members, and employees. With a presence in communities across the country, CVS Health colleagues are and will continue to be a critical piece of the country's health care solution. The health and safety of our employees, patients, customers, and members is our top priority as we face the impact of COVID-19 together. If you would like to learn about the actions we are taking as a company as we learn more about COVID-19 and its spread, we encourage you to visit our COVID-19 resource center at
https://cvshealth.com/covid-19
We offer a diverse work experience that empowers colleagues for career success. In addition to skill and experience, we also seek to attract and retain colleagues whose beliefs and behaviors are in alignment with our core values of collaboration, innovation, caring, integrity and accountability.
CVS Health is an equal opportunity/affirmative action employer. Gender/Ethnicity/Disability/Protected Veteran – we highly value and are committed to all forms of diversity in the workplace. We proudly support and encourage people with military experience (active, veterans, reservists and National Guard) as well as military spouses to apply for CVS Health job opportunities. We comply with the laws and regulations set forth in the following EEO is the Law Poster:
EEO IS THE LAW
and
EEO IS THE LAW SUPPLEMENT
. Please note that we only accept applications for employment via this site.
We provide reasonable accommodations to qualified individuals with disabilities. If you need to request an accommodation, a qualified interpreter, written information in other formats, translation or other services, please contact our
Advice and Counsel Reasonable Accommodations team
by emailing
Advice and Counsel Reasonable Accommodations team
or calling 877-805-9511.
If technical issues are preventing you from applying to a position, contact Kenexa Helpdesk at 1-855-338-5609 or
cvshealthsupport@us.ibm.com
. For technical issues with the Virtual Job Tryout, contact the Modern Hire Help Desk at 1-877-451-1695 or
cvs_support@modernhire.com
.