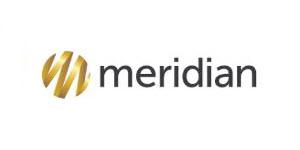 PDT Coordinator at Meridian
Detroit, MI
Overview
Who we are: 
Meridian, a WellCare Company, is part of a national network of passionate leaders, achievers, and innovators dedicated to making a difference in the lives of our members, our providers and in the healthcare industry. 
We provide government-based health plans (Medicare, Medicaid, and the Health Insurance Marketplace) in Michigan, Illinois, Indiana, and Ohio.  As a part of the WellCare Family of companies, we deliver healthcare excellence to millions of members nationwide. 
Our associates work hard, play hard, and give back. Meridian associates enjoy an exceptional experience and culture including special events, company sports teams, potlucks, Bagel Fridays, and volunteer opportunities. 
A Day in the Life of a PDT Coordinator: 
This position will work with internal and external customers as well as within the Performance Delivery Team (PDT) to assist in successfully driving performance improvement for assigned Value Based Provider Group partners and identify potential future partners.  To accomplish this, the position is responsible for all project management activities related to the successful management of the Value Based Provider Group partners.
Responsibilities
Manage and ensure all Value Based Program reporting is being delivered to assigned Value Based Provider Groups
Build collaborative relationships with internal and external customers to facilitate process improvement
Assist in Value Based Provider Group business planning and execution
Coordinate all internal and external Business Planning and Core Team meetings
Manage the setup, access and removal of all barriers related to Value Based Provider Group sFTP access
Ensures all Value Based Program contract requirements are achieved
Manage internal implementation plans for assigned Value Based Provider Groups
Gathers all necessary submission data for PDT and corporate NSP team
Work in accordance with corporate NSP team to develop and improve departmental processes and procedures
Assist in identifying and analyzing requests for proposals and assist in successful responses for Meridian Health Plan, Meridian Advantage and MeridianRx
Assist in Prospecting and generating leads of potential providers
Assure compliance with requirements of all national and State regulatory agencies, including NCQA, URAC, CMS or general accreditation
Assist in special projects assigned by the PDT Manager or Executive Team
Perform other duties as assigned
Qualifications
What you can bring to Meridian:
Bachelor's degree or Fellow designation from the Academy for Healthcare Management (AHM) is required
2+ years' experience in managed health care industry
Basic knowledge of Value Based Programs
Thorough knowledge of CMC's mission and its operational structure
Basic knowledge of CMC's provider policies and procedures
Strong knowledge of MS Office, Excel, Power Point
Basic knowledge of medical terminology
Excellent organizational skills
Excellent project management skills
Excellent computer skills
Excellent oral and written communication skills
Excellent customer service skills
Strong writing and presentation skills
Ability and willingness to travel up to 50% of the time
Ability to communicate clearly and concisely both orally and via written documents
Ability to work as part of a team while meeting and maintaining individual goals and objectives
Leadership capabilities, self-motivation and outstanding ability to sell
Computer skills with MS Office, databases, Internet searches, etc.
What Meridian can offer you: 
Our healthcare benefits include a variety of plans that are effective on the first day of employment for our new full-time team members.  
Opportunity to work with the industry's leading technologies and participate in unique projects, demonstrations, conferences, and exclusive learning opportunities. 
Meridian offers 401k matching that is above the national average.  
Full-time Meridian employees are eligible for tuition reimbursement towards Bachelor's or Master's degrees. 
Meridian was named Detroit's #1 Fastest Growing Company by Crain's Magazine, so it is a great time to get involved with Meridian.  
Equal Opportunity Employer 
#MSTR