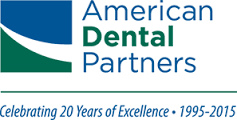 Pediatric Dental Assistant at American Dental Partners
Glendale, WI 53217-3838
At ForwardDental, our goal is to empower our dental professionals to provide high quality and compassionate oral healthcare. We do this by providing them with the latest technology, opportunities for ongoing professional development and growth, and a network of peers for mentorship and collaboration.
By providing dental professionals with the resources they need to thrive, we're able to provide patients with a tailored approach to oral care that addresses their unique needs and preferences.
Job Details
As a Dental Assistant with our practice, you will be responsible for assisting our providers in delivering quality care to patients.
The ideal candidate will be comfortable working in a team environment, have a "can do" personality, and be able to complete their assigned work in a timely fashion. In addition, a Dental Assistant must display open communication to co-workers and a commitment to patient satisfaction.
Essential Responsibilities:
Understand and demonstrate proper sterilization, biohazard and infection control procedures in compliance with protocol.
Demonstrate complete knowledge of dental terminology, instruments, maintenance, and proper tray setups.
Perform all chairside procedures efficiently.
Efficiently direct patient flow through teamwork and communication.
Perform all necessary lab procedures.
Uphold a positive rapport with staff members and patients at all times.
Demonstrate safe and cost effective practices when utilizing supplies and equipment.
Assist office in achieving defined goals.
Other duties as assigned.
Required Skills
One year certified dental assistant program; or
Six months on-the-job experience; or
High school diploma and demonstrated ability to assume dental assistant responsibilities.
Current dental assistant license is required in certain states.
Demonstrate a working knowledge of dental records and documentation.
Ability to perform basic computer functions.
Comply with protocols and standards.
Exercise knowledge of dental instruments and terminology.
Support shared vision and values.
Required Experience