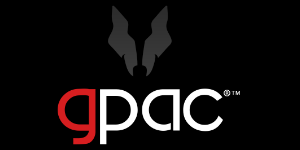 Pediatric Dentist at gpac
Fort Worth, TX
Job Description
A well-respected, private practice is adding to their team because of the tremendous amount of growth over the past 2 years! This clinic takes pride in providing the most up to date technology and building long-lasting relationships with their clients. Currently seeking a Pediatric Dentist with experience helping children of all ages.
This Firm Offers:
Competitive compensation and benefit package
Flexible schedule-tailored to doctor preference
Potential partnership
Requirements:
Graduate of an accredited pediatric dental specialist residency
Possess or can obtain state Dental License
Minimum of 5 years experience.
If interested, please don't hesitate to call George Kotars at 605-301-4997, e-mail George.kotars@gogpac.com
Gpac (Growing People and Companies) is an award-winning search firm specializing in placing quality professionals within multiple industries across the United States for the past 27 years. We are extremely competitive, client-focused and realize that our value is in our ability to deliver the right solutions at the right time.
All qualified applicants will receive consideration without regard to race, color, religion, sex, sexual orientation, gender identity, national origin or protected veteran status.