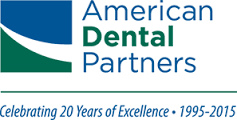 Pediatric Dentist at American Dental Partners
Phoenix, AZ 85031
A Tooth Doctor for Kids has been experiencing tremendous growth in our patient base, and we're looking for a Pediatric Dentist to help us meet our needs. We arecommitted to providing a safe and comfortable environment for our patients, and a rewarding, team oriented culture for our employees. Each member of our team is proud to be able to impact their local community by providing affordable, convenient, and high quality dental care. Community service and giving back have always been an integral part of our culture. Our doctors provide services to Native American Reservations, schools, and Head Start programs from Arizona to Texas with our Mobile practices. This allows us to provide care to hundreds of local children without insurance free of charge.
Our dental professionals are given the support and resources necessary for success, including mentor programs, continuing education allowances and leadership opportunities. New dentists are supported and guided by experienced professionals, and seasoned dentists appreciate the camaraderie and collaborative approach to patient care.
Job Duties
Examine, diagnose, prescribe, and carry out (or direct others in carrying out) oral health care services that are in the best interest of the patient
Contribute towards a team oriented and collegiate environment by working with other clinical and non-clinical staff members as necessary
Uphold the policy, protocol, and procedures which are in compliance with the most current accepted professional standards
Improving your clinical skills and acumen through participation in continuing education and training opportunities (continuing education support is available)
Participate in various community outreach initiatives as necessary
A Tooth Doctor for Kids is proud to provide a competitive compensation package, including comprehensive health benefits (Health, Vision, Dental), Life Insurance, Long Term Disability, and reimbursement for dental license and DEA.


In addition, employees have access to:
401(k) + Employer Matching
Professional Liability Insurance Coverage
Access to Mentors
Community Outreach Opportunities
Wellness Program
Consumer Goods Discounts (Verizon, Dell, AT&T, and Working Advantage
To learn more about American Dental Partners and A Tooth Doctor for Kids please visit us at www.amdpi.com andwww.toothdoctorarizona.com.
Required Skills
Required Experience
DDS/DMD from a dental education program accredited by the Commission on Dental Accreditation.
Current, valid license to practice dentistry in state where providing care (License must be in good standing) or eligible for licensure.
Certificate in Pediatric Dentistry accredited by the Commission on Dental Accreditation
Other certifications as required by state to include- CPR, DEA, etc.
Must have pediatric experience.
Medicaid provider experience highly desired.
Bilingual in Spanish/English a plus.