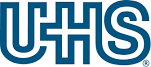 Pediatric Hospitalist- Edinburg, TX at Universal Health Services
Edinburg, TX 78539
Edinburg Children's Hospital (South Texas Health System) is looking for a Pediatric Hospitalist to join the beautiful communities of Edinburg and McAllen, TX.
Edinburg Children's Hospital is the only stand-alone children's hospital serving a community of over 1.3 million in population.
Edinburg. TX and McAllen, TX boast:
Great cost of living
Excellent schools
Voted in the top 5 of US fastest growing areas
Steady economy- One of the lowest unemployment rates in the country
Only 85 min from Texas Gulf Coast

Edinburg Children's Hospital is located in the Rio Grande Valley, at the southern tip of Texas, and is part of the South Texas Health System. The system includes five acute care facilities and one behavioral health center.
Because the Valley has one of the country's fastest growing populations, UHS and South Texas Health System invested $25 million in the first and only children's hospital located south of Corpus Christi, Texas. Edinburg Children's Hospital has the potential to grow and expand both general and specialty pediatric services. Edinburg Children's Hospital is an excellent choice for pediatric care and eliminates the need for families to travel far distances to get the care they need.
McAllen was ranked as the #1 city for Quality of Life based on US News & World Report's 2016 100 Best Places to Live (and was ranked #89 overall). 
Please contact Samantha Barnett for more information samantha.barnett@uhsinc.com or 956.388.2218