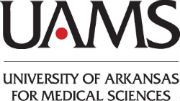 Pediatric Neuropsychologist at University of Arkansas for Medical Sciences (UAMS)
Lowell, AR 72745
The UAMS Department of Pediatrics is seeking applicant for a clinical faculty position at the Schmieding Developmental Center in Lowell, AR.  The appointment will be to the Department of Pediatrics at UAMS, the largest Department in the Medical School. Desired applicants will have training in pediatric neuropsychology and/or pediatric psychology with experience in pediatric assessment.  This faculty member will have primary responsibilities for conducting assessment in an outpatient setting with growing opportunity to assist with inpatient consults and the development of multidisciplinary evaluation teams Arkansas Children's Hospital Northwest.  The program serves a diverse population and accepts referrals include neurological disorders, neurodevelopmental disorders, genetic disorders, complex learning and attention problems, social deficits, and children with chronic medical problems.  This clinic serves children birth to 21 years of age.  Candidates should be comfortable with all children age 4 and up and willing to extend their skills downward to the evaluation of infants and toddlers. Candidates with a specific interest in a younger age group and comfort with questions related to Autistic Spectrum Disorder is also desired.  The faculty position would be at a rank determined by years of experience.  Candidates must have a Ph.D. in clinical psychology from and APA approved program and post-doctoral training in developmental psychology, pediatric psychology, or neuropsychology.  
The Schmieding Developmental Center currently employs 7 clinicians (1 child and adolescent psychiatrist, 1 psych examiners, a social worker, a Medical Psychologist, 2 neuropsychologists, and typically one post-doctoral fellow.  The clinic sees over 450 patients per month with additional growth expected.  Outside funding support is allowing for additional growth , competitive salaries, and signing bonuses as the region looks to become a new healthcare destination.
The UAMS Department of Pediatrics employs over 250 faculty members and 90 residents.  Lowell UAMS occupies a 40,000 square-foot, two-story building, which houses the Schmieding Developmental Center, the Schmieding KIDS FIRST program.  (a developmental pre-school.)  The Faculty have privileges at Arkansas Children Hospital (ACH) Northwest which opened in January 2018 along with limited privileges at ACH Little Rock.
Located in the center of the fastest growing area of the state, Northwest Arkansas, and the beautiful Arkansas Ozarks.  The region offers Midwestern family values combined with the genteel civility and friendliness of the South, affordable housing, the best schools and athletic programs in the state (nationally ranked), a mild climate, excellent cultural and artistic venues, endless outdoor recreational opportunities plus extraordinary natural beauty.  With a population in excess of 480,000, Northwest Arkansas offers the most desirable features of large cities with a small town atmosphere.  Residents of Northwest Arkansas are a diverse mix of people from around the nation and the world. For more information regarding the Department of Pediatrics and the Lowell UAMS programs, see the Department's web site: http://www.uams.edu/pediatrics.
To apply for the position, please send CV to carla@uams.edu.