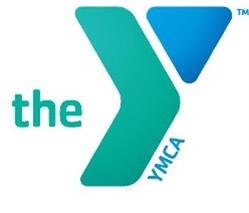 Personal Trainer at YMCA of Metropolitan Washington
Tampa, FL
Title
Personal Trainer
Minimum Salary
$10.00
Maximum Salary
$20.00
City
Tampa
State
FL
Description
The Tampa YMCA is seeking a skilled and enthusiastic personal trainer with a high level of member engagement and service to train clients one-on-one as well as small group sessions. This position will work a minimum of 4 hours per week as a wellness attendant to help develop relationships and to contribute to the completion of daily operational tasks. The candidate should be highly motivated to complete sales transactions while developing and maintaining a consistent client base within specific revenue guidelines through motivating the member to achieve specifically stated results.
Requirements
Must have current CPR/AED, Emergency Oxygen Administration and First Aid certifications for Adult, Child and Infant.

Certification from one of the following organizations:
- ACSM Personal Trainer, Exercise Specialist, Health/Fitness Specialist, Clinical Exercise Specialist Clinical Exercise Physiologist, Inclusive Fitness Trainer or Cancer Exercise Trainer.
- ACE Personal Trainer or Advanced Health and Fitness Specialist.
- The Cooper Institute Personal Trainer.
- IFPA Personal Fitness Trainer.
- NASM Personal Trainer.
- NCSM Personal Trainer.
- NESTA Personal Fitness Trainer.
- NETA Personal Trainer.
- NFPT Personal Fitness Trainer.
- NSCA Personal Trainer or Certified Strength and Conditioning Specialist.

Secondary certification may be required to teach small groups. Must be 18 years of age or older.

Successful completion of pre-employment drug test and background screening required.