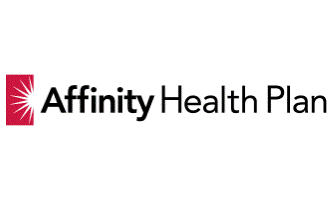 Pharmacy Technician at Affinity Health Plan
Bronx, NY 10461
PURPOSE OF THE POSITION:
Provide administrative support for the reporting, communications, clinical programs and vendor oversight functions of pharmacy management operations.
ESSENTIAL FUNCTIONS:
Receive pharmacy benefit telephone calls from Members, pharmacy providers, physicians and internal staff; respond appropriately, referring calls to Clinical Pharmacist as necessary.
Document and process third party prescription claims questions utilizing knowledge of on-line rejections and plan benefit and coverage rules.
Document pharmacy case decisions that deviate from routine pharmacy management policies in designated health plan software package.
Administer routine workflow for pharmacy coverage override requests, denials and appeals, as appropriate per Clinical Pharmacy policies and procedures.
Prepare and distribute Member and provider communications in accordance with regulatory timeframes.
Maintain pharmacy dashboard and trending report for pharmacy measures.
Review reports as appropriate per Clinical Pharmacy policies and procedures to support vendor oversight.
Provide support to Pharmacy Management staff on departmental audits of pharmacy vendor activity.
Assist with and document quality assurance activities related to drug utilization.
Provide general telephone and administrative support for the department.
Demonstrate proficiency with the principles and methodologies of process improvement. Apply these in the execution of responsibilities in support of a process focused approach.
Perform other duties as necessary or assigned.
REQUIREMENTS :
Associates Degree (or equivalent knowledge) is required. Additional related education and/or training is preferred. Pharmacy Technician Certification is preferred.
Minimum two years of related experience in a pharmacy setting and/or managed care/pharmacy benefit environment.
Comprehensive understanding of third party pharmacy benefits plan parameters.
Excellent customer service skills.
Demonstrate ability to communicate clearly, both verbally and in writing.
Self-motivated with demonstrated ability to work independently and as member of a team
Strong organizational, prioritization, communications and mathematics skills.
Pharmacy claims processing computer System experience (preferred).
Intermediate level proficiency with Microsoft Office applications.
17.41 - 21.58 /hour
Pharmacy Technician
What is this?