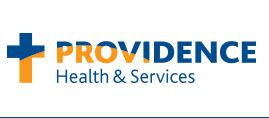 Pharmacy Technician - Infusion Billing Specialist at Providence Health & Services
Spokane, WA
Pharmacy Technician - Infusion Billing Specialist
Job Number: 238250
Schedule: Full-time
Shift: Day
Job Category: Billing/Insurance
Location: Washington-Spokane
Providence is calling a Pharmacy Technician - Infusion Billing Specialist (Pharmacy, Day Shift, 1.0 FTE) to Providence Infusion and Pharmacy Services in Spokane, Washington.  We are a community of caregivers delivering every day on our Mission to provide compassionate care that is accessible for all - especially those who are poor and vulnerable.
In this position you will:
Be responsible to proactively verify, monitor, and analyze complex dispensing, charging and documentation information, including processes and controls, to ensure revenue and compliance integrity for Providence Infusion and Pharmacy Services business lines.

Be responsible for adjudication of infusion and related claim information specific to health insurance benefits and/or Medicare Part D coverage. 
Collaborate with other PSCS and PH&S departments and roles to respond to, maintain and/or help resolve operational issues and facilitate charge capture process improvements.

Process claims via adjudication specific to patient health insurance benefits or Medicare Part D Benefits.
Assess denied or partially paid claims to ensure that reprocessing occurs within billing allowance for full reimbursement.
Coordinate and reviews patient accounts to verify accurate pharmacy filling, insurance reimbursement, and appropriate receipt of payments.


Requiredqualifications for this position include:
High School Diploma or GED

Current Washington State Board of Pharmacy Technician license

Certification from the Pharmacy Technician Certification Board (PTCB)

2 to 3 years of experience in health care or pharmacy billing, collections or medical claims processing
2 to 3 years of experience as a pharmacy technician in a specialty setting (e.g. Long Term Care, Infusion or Specialty Pharmacy) or three years pharmacy technician experience in an outpatient pharmacy setting
Experience with computers including proficiency in data entry, spreadsheet creation, data tables, workflow diagrams, flow sheets, letter writing, template creation, and report generation
Preferredqualifications for this position include:
Experience with insurance/data inquiry/transmitting systems
Experience using electronic medical records and pharmacy software

Knowledge of Intravenous access care, Intravenous flush protocols, Intravenous pumps, and Intravenous medication stability and concentrations

Knowledge of Joint Commission standards (JCAHO) or other accreditation organizations

Knowledge of home health, hospice, and home medical equipment services

About the ministry you will serve.
Providence Infusion and Pharmacy Services in Tukwila and Spokane, Washington provides pharmaceutical services to patients in communities throughout Washington, Alaska, Idaho and Montana.  Patient safety, patient satisfaction, and clinical outcomes are our priorities. Our services include nutrition and pharmacological therapies to patients in their homes or in our Ambulatory Suites, disease management and related specialized infusion therapies, and clinical nurse, pharmacist, and nutrition consulting and support services.
Our Mission As expressions of God's healing love, witnessed through the ministry of Jesus, we are steadfast in serving all, especially those who are poor and vulnerable.
About Us Providence Health & Services is a not-for-profit Catholic network of hospitals, care centers, health plans, physicians, clinics, home health care and services guided by a Mission of caring the Sisters of Providence began over 160 years ago.Providence is proud to be an Equal Opportunity Employer. Providence does not discriminate on the basis of race, color, gender, disability, veteran, military status, religion, age, creed, national origin, sexual identity or expression,sexual orientation, marital status, genetic information, or any other basis prohibited by local, state, or federal law.