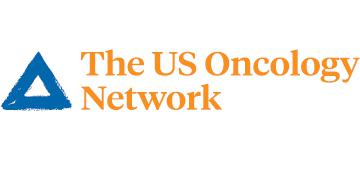 Pharmacy Technician - IV Chemotherapy Admixture - Vancouver at The US Oncology Network
Vancouver, WA
Position Summary
Compass Oncology – the Northwest's Largest Private Practice Oncology Center - is looking to expand the Pharmacy Technician IV Chemotherapy Admixture team at our Vancouver, WA Location. While admixture and hospital pharmacy experience is strongly preferred, a person that has the desire to work within a team and is always striving to learn will find success in this role. If are looking for a new challenge in your career, and have a heart for service, we want to hear from you.

Employment Type: Full Time, 40hrs/week (1.0 FTE)
Benefits: M/D/V, Life Ins., 401(k)
Location: Vancouver, WA

JOB SCOPE:        
Under supervision of a physician working within a clinic admixture room, performs the technical, non-judgmental aspects of injectable medication preparation. With minimal supervision, responsible for record keeping and inventory control of medications. Tasks, including admixture are subject to sequential or final verification by a registered nurse or a registered pharmacist. Supports and adheres to the US Oncology Compliance Program, to include the Code of Ethics and Business Standards. Specific state law may regulate that only licensed individuals perform compounding or mixing responsibilities. As a result, certain incumbents are prohibited from said tasks.

ESSENTIAL DUTIES AND RESPONSIBILITIES:
Prepare medication orders by compounding or admixing injectable medications under supervision of a physician. Checks all medication orders for completeness of information.
Float to other clinical sites depending on departmental need.
Verifies patient information and provider authorization of medication orders.
Reviews all medication orders for insurance approval before admixing medications.
Under a health care professional's supervision, processes medication orders including preparing labels, admixture details; followed by admixing medications as ordered by providers in an accurate and timely manner as per department guidelines.  Prepares all medications within OSHA guidelines, and US Oncology and Compass Oncology guidelines. Verifies dose calculations and calculates correct dosage volumes.
Counts controlled substances and maintain records. Maintains current drug information and MSDS sheets. Properly disposes all materials used when mixing chemotherapy or non-chemotherapy medications.
With admix team conducts required cleaning and maintenance of the admix area and the pharmacy department with the specific departmental policies and procedures. 
Cleans hoods and clean rooms as stated in policy and procedures.
Logs and dates all medications that are being used. Maintains drug inventory, including checking monthly for outdates. Keeps accurate temperature logs and other quality assurance logs. Maintains control documentation of medications, including lot numbers and all other quality assurance activities
Collaborates with team members to maintain indigent patient medication program and records. Completes and maintains accountability logs on all research medications
Orders supplies and medications and ensures adequate supply of medications and medical and pharmacy supplies.  Receives and shelves medications. Maintains inventory control of medications
Reviews and checks medication charges daily, in preparation for revenue cycle team.  Thorough understanding of department automation, data entry and report generation.
Experience and Education:
High School diploma or equivalent required
Certified Pharmacy Technician training required
1 to 3 years experience in a pharmacy, preferred hospital pharmacy or clinic
Previous Admixture experience especially in oncology strongly preferred
Pharmacy Technician license for WA required; license for WA and OR strongly preferred 
More About The Company
The Compass Oncology team brings together leading cancer experts in the fields of surgical, gynecologic, medical, and radiation oncology, pathology and palliative care to provide the most comprehensive cancer care possible and an even more cohesive patient experience. In addition, the majority of our physicians specialize in particular cancer types, bringing a heightened level of expertise to our patients. If you are a dedicated, team-oriented, patient-centered individual looking for an opportunity where you are proud of what you do, work hard, have fun, want to learn and go home at the end of the day knowing you made a difference in the lives of our patients; Compass Oncology is the place for you!

As a member of The US Oncology Network, one of the nation's largest community-based cancer treatment and research networks, Compass Oncology participates in leading-edge clinical trials through US Oncology research, which has helped develop 89 FDA approved cancer therapies. We serve the Portland and Vancouver communities with clinical offices located throughout the metro area.

To learn more about Compass Oncology and its daily mission, please visit our website at www.CompassOncology.com  

The US Oncology Network is an Equal Opportunity Employer.  All qualified applicants will receive consideration for employment without regard to race, color, religion, sex, sexual orientation, gender identity, or national origin.

Category: Clinical

CODES:
*M
The US Oncology Network is an Equal Opportunity Employer. All qualified applicants will receive consideration for employment without regard to race, color, religion, sex, national origin, sexual orientation, gender identity, disability or protected veteran status.

17.50 - 20.33 /hour
Pharmacy Technician
What is this?