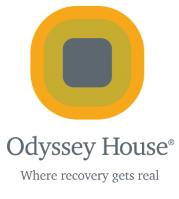 Pharmacy Technician at Odyssey House
New York City, NY 10035
MAJOR FUNCTIONS:
The Pharmacy Technician is responsible for assuring that each resident has timely access to all medications as ordered by the prescribing professional.
SPECIFIC DUTIES & RESPONSIBILITIES:
Assure patient access to medication and document appropriately in Medication Administration Record (MAR).
Ensure the accuracy of the MAR at all times and enters all appropriate notations in the MAR regarding the administration or lack thereof for each client and each client's medication.
Advise Providers in advance when there are no refill orders left on maintenance medications.
Fax, phone, electronically deliver, or by any other practical means, advise pharmacy of medications to be filled.
Continuously reviews medications in medication cart to remove expired or redundant medications.
Ensure timely and appropriate disposal of expired and discontinued medications.
Ensure the E-Boxes are in-date and complete at all times.
Communicate regularly with clinical staff regarding residents who are non-compliant with medication schedules.
Attend all required in-service training seminars.
Participate in quality improvement activities.
Other duties as required.
REQUIREMENTS: EDUCATION/TRAINING AND EXPERIENCE KNOWLEDGE, SKILLS, AND ABILITIES
Minimum of (1) year experience working in a social service setting required.
High School Diploma
Certified Pharmacy Technician
Proficiency with computer operation (Microsoft Word, Excel, AWARDS, and Outlook programs).
18.80 - 22.24 /hour
Pharmacy Technician
What is this?