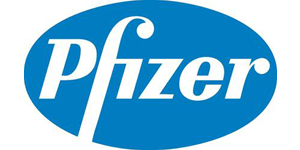 Pharmazeut (m/w/d) im Praktikum im Bereich Produktion at Pfizer
Alvin, TX
Weltweit arbeiten die Mitarbeiter von Pfizer gemeinsam daran, die Gesundheit eines jeden Einzelnen überall zu verbessern. Während wir Arzneimittel und Medizin-Produkte entwickeln und unser Geschäft global ausweiten, halten wir jederzeit Ausschau nach neuen Talenten.
Derzeit suchen wir ab 01.11.2019 am Standort Freiburg einen:
Pharmazeuten (m/w/d) im Praktikum im Bereich Produktion
am Standort in Freiburg ab November 2019
Das erwartet Sie:
Unterstützung bei Produktvalidierungen und Qualifizierungen

Bearbeitung von Projekten

Bearbeitung von Abweichungen

Aktualisierung von Prozessinformationen (Process Understanding Plan für Produkte)

Einarbeitung & Prüfung von Herstellvorschriften
Das bringen Sie mit:
Sie haben zum Zeitpunkt des Praktikums das Studium der Pharmazie mit dem 2. Staatsexamen erfolgreich abgeschlossen.
Eine sorgfältige und gewissenhafte Arbeitsweise, Zuverlässigkeit, Teamfähigkeit und Liebe zum Detail zeichnen Sie aus.
Im Umgang mit MS Office und MS-Outlook sind Sie versiert.
Sie verfügen über sehr gute Englischkenntnisse in Wort und Schrift.
Ihre exzellenten analytischen und kommunikativen Fähigkeiten helfen Ihnen, komplexe Sachverhalte vorzubereiten und in einer verständlichen Art und Weise wiederzugeben
Überzeugt?
Dann bewerben Sie sich noch heute auf www.pfizercareers.com.
Wir freuen uns über Ihre Online-Bewerbung mit vollständigen und aussagekräftigen Unterlagen (Lebenslauf und Anschreiben - diese und weitere Unterlagen fügen Sie bitte unter "Meine Berufserfahrung" unter Ihrem Lebenslauf hinzu und laden diese hoch).
Pfizer is an equal opportunity employer and complies with all applicable equal employment opportunity legislation in each jurisdiction in which it operates.