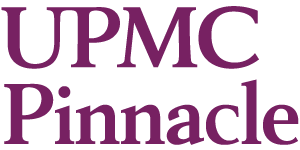 Phlebotomist (Lab Phlebotomy-Hospital) at PinnacleHealth System
Harrisburg, PA 17105
Job Title: Phlebotomist (Lab Phlebotomy-Hospital)
Shift: Day, Evening, Nights Full/Part Time, Multiple Locations
Summary of Department/Service Line: Obtains specimens from patients utilizing proper phlebotomy techniques and ensuring safe and reliable delivery to the laboratory for analysis. Performs job duties for patients according to age-specific needs.
Job Requirements:


High school graduate or equivalent with post-secondary phlebotomy education or related phlebotomy experience within the past five years.


Basic computer skills.


Valid PA driver's license in good standing and eligible for coverage under the organizations auto liability policy. (Required only if the employee collects at locations outside of the hospitals and is required to use a vehicle.)


Preferred Qualifications: None specified
*$500 Sign on Bonus for inexperienced Phlebotomists.
*$1,500 Sign on Bonus for Phlebotomists with two or more years of experience.
*Stipulations Apply
About South Central Pennsylvania


Features both rural and suburban living and boasts an abundance of sports, arts, cultural events, and entertainment. Close to historically significant areas such as Gettysburg and world-famous Hersheypark and Hershey's Chocolate World.


Offers top-rated public schools, blue-ribbon private schools, and some of Pennsylvania's top colleges and universities. Area school districts are consistently ranked in the top 20% of Pennsylvania. With affordable homes—a composite cost of living index of 99.7, compared to 126.5 in Philadelphia—it's a great place to grow a career and family.


Listed among Forbes.com "America's Most Livable Cities," and ranked in U.S. News & World Report's "Best Cities to Live" in 2017, we are a two to three hour drive away from New York City, Philadelphia, Pittsburgh, Baltimore, and Washington, D.C.


About UPMC Pinnacle
UPMC Pinnacle is a nationally recognized leader in providing high-quality, patient-centered healthcare services in central Pennsylvania and surrounding rural communities. Its more than 2,900 physicians and allied health professionals, and approximately 11,000 employees serve a 10-county area at outpatient facilities and seven acute care hospitals with 1,360 licensed beds: Carlisle, Community Osteopathic, Hanover, Harrisburg, Lititz, Memorial, and West Shore. The not-for-profit system anticipates caring for more than 1.2 million area residents in FY 2018. For more information, visit www.UPMCPinnacle.com.

PI112417428
Apply Here