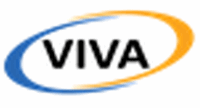 Senior Software Engineer at Viva USA Inc.
San Diego, CA
Title: Senior Software Engineer

Mandatory skills:
system analysis, programming,
technical support, engineering support, code delivery, quality delivery,
tests application, validation testing, beta, unit testing, integration testing,
Software Engineering,
C#,
Agile Practices, Apache Kafka, Apache Spark,
Containers, Data Analyst, Data Warehousing, Docker, Log Analysis, Reporting,
Agile software development,
modern object oriented language, Application development,
relational databases, physical design, logical design, scripting, tuning,
Container frameworks, microservices, data processing, Docker, Mesos,
System design, System architecture,
Data streaming, Pulsar, Data stream processing
Description:
 
 
We are looking for a highly driven Senior Software Engineering with hand on experience building modern data applications.
Join a diverse and talented team tasked with evolving our data applications into a modern, scalable data platform.
In this role you will be expected to contribute to the design, architecture, and implementation of the data platform and its supporting systems.
This strategic project is committed to bringing modern distributed computing, big data, and cutting-edge analytics to the credit union community.
Experience :
10-15 years
Skills:
Agile Practices, Apache Kafka, Apache Spark, C#, Containers, Data Analyst, Data Warehousing, Docker, Log Analysis and Reporting

Requirements

Skilled in Agile software development practices
Application development using a modern object-oriented language, preferably C#
Highly skilled with large relational databases including physical and logical design, scripting, and tuning
Container frameworks used to run microservices or data processing workloads with Docker or Mesos
System design and architecture
Data streaming with Apache Kafka or Pulsar
Data stream processing workloads using frameworks such as Apache Spark
Data modeling and warehousing techniques
Data visualizations and report creation
Use of templates or models for code generation
Credit union or financial services industry experience
Preferences
Preferred:
A strong C# Senior Developer with hands on experience on Apache Kafka, Containers, Docker and Apache Spark
Responsibilities :
Completes product technical design and prototyping, software development, bug verification and resolution.
Performs system analysis and programming activities which may require extensive research and analysis.
Provides technical/engineering support for new and existing applications from code delivery until the retirement of the application.
Provides both individual and budget-level tasks and product effort estimates/costs.
Ensures timely, effective, and quality delivery of software into production, both at an individual and team level.
Develops and tests applications based on business requirements and industry best practices.
Creates required technical documentation.
Adheres to documented departmental and corporate standards. Participates in the definition and documentation of standards.
Collaboratively works with QA team to ensure timely delivery of high-quality products.
Collaboratively works with customer support team to resolve or diagnose defects.
Performs release validation testing and beta support for projects.
Researches problems and develops solutions to the problems.
Conducts unit testing and integration testing for functionality and limits.
Assists in training and mentoring less experienced peers.
May contribute to product architecture.
May assist less experienced peers.
VIVA USA is an equal opportunity employer and is committed to maintaining a professional working environment that is free from discrimination and unlawful harassment. The Management, contractors, and staff of VIVA USA shall respect others without regard to race, sex, religion, age, color, creed, national or ethnic origin, physical, mental or sensory disability, marital status, sexual orientation, or status as a Vietnam-era, recently separated veteran, Active war time or campaign badge veteran, Armed forces service medal veteran, or disabled veteran. Please contact us at for any complaints, comments and suggestions.
Contact Details:
Please send your resumes and one of our recruiter will get in touch with you.
 

VIVA USA INC.
3601 Algonquin Road, Suite 425
Rolling Meadows, IL 60008
http://www.viva-it.com
 
122,317.00 - 147,078.00 /year
Senior Software Developer / Engineer
What is this?