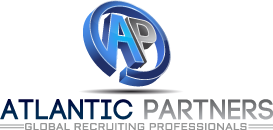 PHP WEB DEVELOPER - Perm at Atlantic Partners
Weston, FL
Overview:
Seeking a PHP developer with a deep understanding of WordPress to expand current functionality beyond capabilities offered by commercial plugins.
Must know Hooks, Functions & Filters within WordPress
Individual will work closely with the Marketing Dept. and other members of the Development Team to deliver on time, tested and reusable code in a rapidly changing environment.
Responsibilities:
Create new custom dashboard's in WordPress displaying existing data from the database.
Create custom plugins based on creative and marketing strategies.
Create project deliverables and timelines, and to ensure timely completion of deliverables.
Create SOP Documentation for end users to use newly developed features and functionality. Work with marketing department and other developers to further define specifications, indicate
Required Skill Set:
Proficiency with WordPress API (SOAP & REST), AJAX, Lamp Stack (Linux, Apache, MySql & PHP), Version control using Git, and IDE App – PHP Storm.
Have familiarity with process flow-charting, wire frames, mockups, site maps
Develop and communicate implementation approach for assigned projects.
Debug & Troubleshoot advance PHP, MySQL, and CSS issues related to WordPress websites.
Ability to program interfaces to SQL Server databases to extract data for dynamic site features and report generation