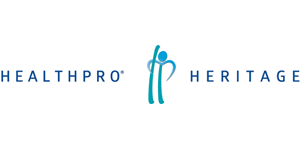 Physical Therapist at Heritage Healthcare, Inc.
Austin, TX
Job Title
Physical Therapist
Location
TX - Austin
Facility / Community Notes
Eclipse Rehabilitation has PRN PT opportunities in the Lockhart, Luling, Dale, Cedar Creek, and McDade areas.
Requisition Number
25049
Employment Type
PRN
Percentage of Travel
51-75
Job Responsibilities
Contact: Rita Kacal. 888 531 8801. Email- rkacal@healthpro-rehab.com

We hire people who share our vision, who work diligently and provide the kind of care that will help change patient's lives for the better. As an Associate, your dedication and commitment deserve respect and recognition.

If you're looking for a career and straightforward and realistic 'care' expectations, maybe it's time to look at our company.

The Physical Therapist evaluates and treats residents, under orders from a physician, through the use of a variety of therapeutic procedures designed to restore loss of muscle strength, coordination and body alignment, to relieve pain and to improve movement and function. The Physical Therapist participates as a member of the interdisciplinary team providing support and information within the area of Physical Therapy.
Experience/Education Required
Bachelor/Masters/Doctorate of Science degree in Physical Therapy.



Current license in the state of practice.
We are an Equal Opportunity/Affirmative Action Employer.