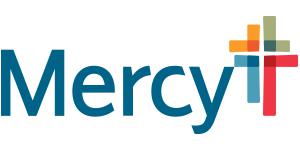 Physical Therapist - Mercy Kids at Mercy
Saint Louis, MO 63141
We're a Little Different
Our mission is clear. We bring to life a healing ministry through our compassionate care and exceptional service.  
We don't believe in jobs at Mercy, we believe in careers that match the unique gifts of unique individuals; careers that not only make the most of your skills and talents, but also your heart.
At Mercy, you'll feel our supportive community every step of your day, especially the tough ones. We're a team and love working that way. That team is expanding, and we currently have exceptional opportunities to help our communities grow.
Hours are primarily Monday, Thursday and Friday with after school availability at our Olive and Mason location in West St. Louis County. Thank you!

Under the direction of the rehabilitation specialist, provides individuals that have neuro/musculoskeletal dysfunction with appropriate physical therapy treatment in order to achieve maximum functional outcome. Promotes growth and development of Rehabilitation Therapy services by assisting in special projects and/or coordinating Rehabilitation Therapy activities in patient care programs.
Qualifications:
Because you're committed to excellence, you understand the importance of being properly prepared for your role at Mercy. That's why you'll bring to your role the right set of qualifications:

Education: Minimum of Bachelor's degree in Physical Therapy.

Licensure: Current Missouri physical therapy license or eligibility required.

Preferred Experience: Minimum of 3 years' pediatric experience with assessment, measurement, and fitting of pediatric orthotics. Experience with custom orthotics is a plus.


Certifications: Must know CPR.

Other: Must be able to respond to emergency situations.
We'll Support You at Work and Home
Our foundations are built on dignity and respect. Modern Healthcare Magazine named us as a "top 100 places to work." We go out of our way to help people feel welcomed.  We offer day-one comprehensive health, vision and dental coverage, PTO, tuition reimbursement and employer-matched retirement funds to benefit-eligible co-workers, including those working 48 hours or more per pay period!
What Makes a Good Match for Mercy
Compassion and professionalism go hand-in-hand with us, along with exceptional quality care. Having a positive outlook and a strong sense of advocacy is in perfect step with our mission and vision. We're also collaborative and are not afraid to do a little extra to deliver excellent care – that's just part of our commitment. If that sounds like a fit for you as well, we encourage you to apply.
Mercy Kits, pediatric, part time
Mercy has determined this is a safety-sensitive position.  The ability to work in a constant state of alertness and in a safe manner is an essential function of this job.